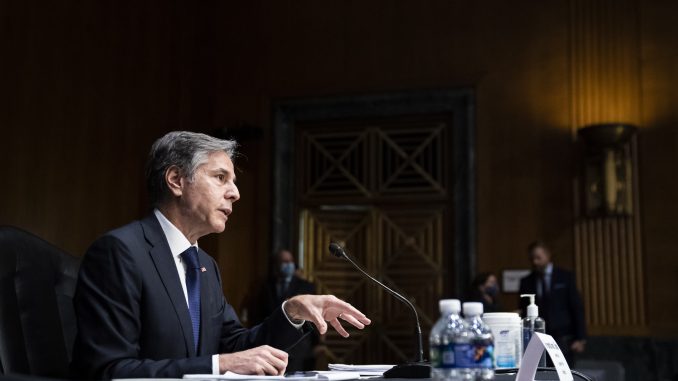 OAN Newsroom
UPDATED 4:03 PM PT – Tuesday, September 14, 2021
Secretary of State Antony Blinken scrambled to defend Joe Biden's failed Afghan withdrawal during a second day of his two day testimony on Capitol Hill. On Tuesday, Republican senators expressed concerns that the Taliban could pose a greater threat due to Biden's decision to abandon U.S. military equipment in Afghanistan.
"Earlier in this hearing you said about that equipment, quote, 'none of it poses a strategic threat to us or their neighbors,'" Sen. Ted Cruz stated (R-Texas). "That does not pass the laugh test."
Just like Jimmy Carter owns the disaster of the Iran Hostage Crisis, Joe Biden and his administration own the disaster in Afghanistan. pic.twitter.com/tAELpQtVHB

— Senator Ted Cruz (@SenTedCruz) September 14, 2021
In addition. Sen. Rand Paul (R-Ky.) raised an issue of civilian casualties of Joe Biden's recent airstrike in Kabul.
Paul: "You don't know if he's an aid worker or an ISIS-K operative?"
Blinken: "I can't speak to that and I can't speak to that in this setting in any event."
Paul: "So, you don't know or won't tell us?"
Blinken: "I don't know because we're reviewing it."
Paul: "Well, you'd think you'd kind of know before you off somebody with a predator drone, whether he's an aid worker or an ISIS-K."
GOP senators also questioned Blinken about reports stating the State Department may have mishandled the evacuations of U.S. civilians from Kabul, which the secretary denied.