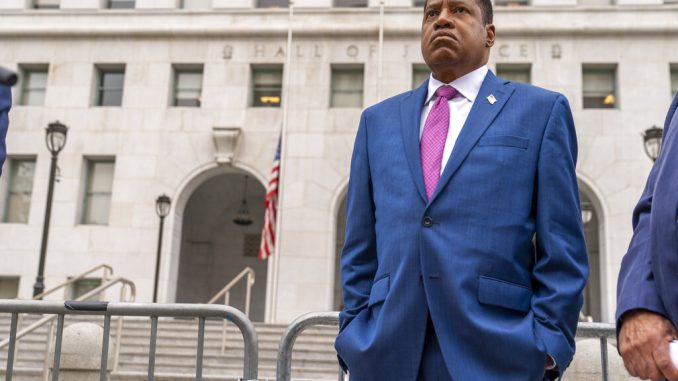 OAN Newsroom
UPDATED 9:28 AM PT – Monday, September 13, 2021
With the recall election for California Gov. Gavin Newsom (D) underway, actor Jon Voight has decided to endorse GOP candidate Larry Elder. The conservative expressed his support for Elder in a video posted Sunday.
Voight urged his fellow Americans to remove Newsom from office and vote for Elder while claiming he's a "man of dignity, of truths, not of power, not of lies." The actor added, Newsom's demand for vaccines is destroying the freedom of the people as well as rights as humans.
"Our forefathers' fight for our freedom of choice, not for mandatory or to force to control one's beliefs, but to honor one's will, " he stated. "One's free will without control…for our American dream, the dream all came from all over the world to be a part of. Freedom."
The 82-year-old said voting 'yes' for Elder will save the states with truths and God's rule, not leftist rules that will destroy the young. He believes resident are "in a disgusting war of left-wing mentality."
"Let us bring Elder in to reconstruct our state with integrity, with honor, with truths," Voight urged. "Let us rid this horror, Newsom, and let our nation be lifted from this darkness."
Our freedom @larryelder pic.twitter.com/ZnQN85lx1B

— Jon Voight (@jonvoight) September 13, 2021
The actor, who has also been a prominent supporter of President Donald Trump, is hopeful for a better future. Voight suggested that the lies will die and the truth will stay alive.
"Don't allow our state to crumble any longer," he stated. "Let us bring the California country to her best yet. Elder will help us save her."