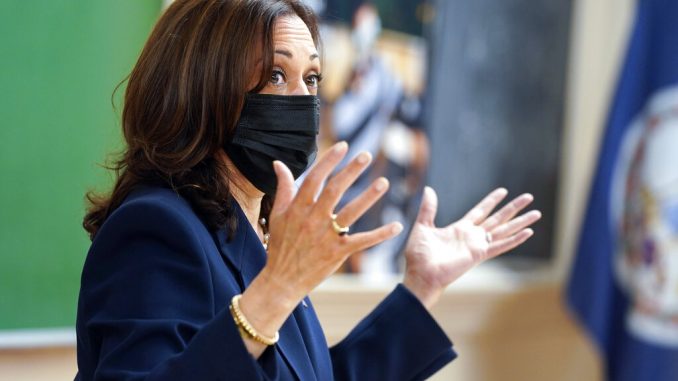 OAN Newsroom
UPDATED 7:43 AM PT – Monday, September 13, 2021
As the Biden administration pushes a new vaccine mandate, Kamala Harris' integrity is brought into question. She's been taking heat for flip-flopping on vaccines from her run for vice president to now pushing for those mandates.
During an interview on Sunday, former New Jersey Governor Chris Christie (R) said Harris has no one to blame but herself for many Americans' hesitancy toward the vaccine.
Chris Christie: Kamala Harris started "the politicization of these vaccines" pic.twitter.com/03vwZc8Vln

— RNC Research (@RNCResearch) September 12, 2021
Flashback to the Kamala Harris' campaign trail in September 2020 when she went on the record saying she would not get the vaccine if the FDA happened to approve it under the Trump administration.
"I would say that I would not trust Donald Trump and it would have to be a credible source of information that talks about efficacy and the reliability of whatever he's talking about," she stated. "l will not take his word for it."
Harris took it further during the vice presidential debate when, at the time, she claimed she would not even recommend most Americans to get the COVID-19 shot.
"If the public health professionals, if Dr. (Anthony) Fauci, if the doctors tell us to take it, I'll be first in line to take it," she said. "But if Donald Trump tells us to take it, I'm not taking it."
Harris has now gone so far as to advocate for forcing businesses with over 100 employees to require their workers to get the same vaccine she warned Americans about. It appears that, according to Kamala Harris, if the vaccine is FDA approved under a Republican-led administration it's dangerous, but if a Democrat is in charge then forcing millions of hardworking Americans to take it just so they can put food on the table is virtuous.