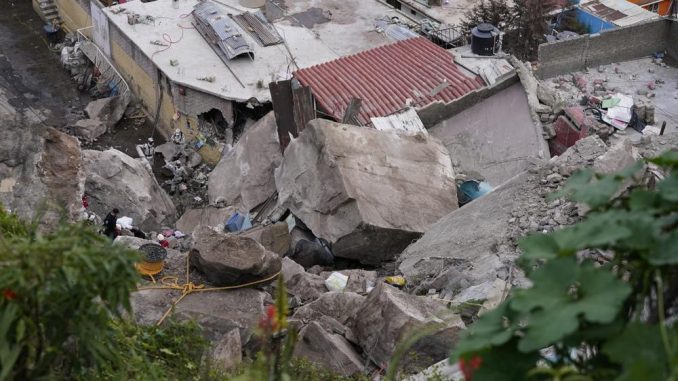 OAN Newsroom
UPDATED 9:22 AM PT – Saturday, September 11, 2021
The search has continued for 10 missing Mexico City residents following a devastating landslide, which killed at least one person. Rescue crews sifted through the three-story pile of rubble on Saturday as they continued to search for survivors of a massive landslide.
As a result of the landslide, four homes were buried in Mexico's capital city.
"Unfortunately, one person was found dead. One person has already been rescued and is in hospital," stated State of Mexico Gov. Alfredo del Mazo Maza. "The search for more people that could be there is continuing."
Officials pointed to heavy rains in central Mexico and a recent 7.0 magnitude earthquake as reasons for the slide.
"Everyone is working in a coordinated way. Firstly, to help in the rescue of those people who could be under the rocks. A landslide that could have happened because of the rain, because of the earthquake that happened from just days ago," Maza explained. "We have been informed that four homes have been affected at the moment."
The Mexican National Guard has been deployed as local officials locked down the surrounding area over fears the shifting of rubble could trigger more slides.