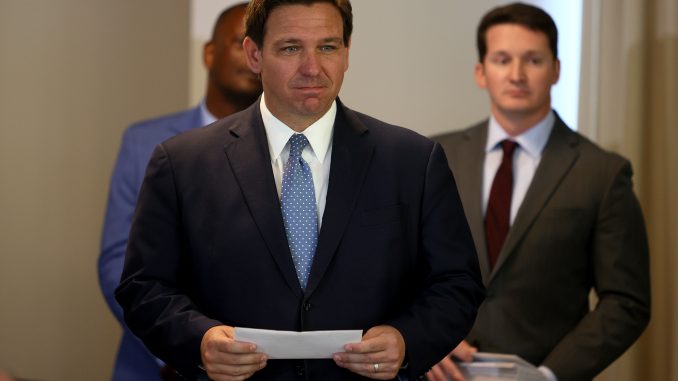 OAN Newsroom
UPDATED 1:42 PM PT – Tuesday, September 7, 2021
Florida Gov. Ron DeSantis (R) put forward new incentives to recruit more police officers in the state. In a news conference on Tuesday, DeSantis said three separate programs would be introduced to ensure law enforcement had ample resources.
The push to attract more officers was outlined to include a new program to cover the cost of applications, a new law enforcement academy program and a signing bonus for any brand new officers.
"The first thing that we're going to do is we're going to offer a $5,000 signing bonus for anybody who is new to law enforcement in the state of Florida," DeSantis announced. "Now that may mean somebody who's younger, who decides to go into law enforcement who is already a Florida resident, but it would also apply to someone moving from another state."
DeSantis went on to say the Sunshine State supported law enforcement, along with all other first responders. He went on to assert funding for law enforcement would increase within the state of Florida, unlike many other states moving to reduce funding.
Watch Live: Governor DeSantis visits Lakeland to announce his commitment to recruit and reward brave, high quality law enforcement officers in Florida.https://t.co/mW0z6xcYPB

— Ron DeSantis (@GovRonDeSantis) September 7, 2021
DeSantis added the new incentives would hopefully boost confidence as morale has been notably low due to anti-police sentiment.