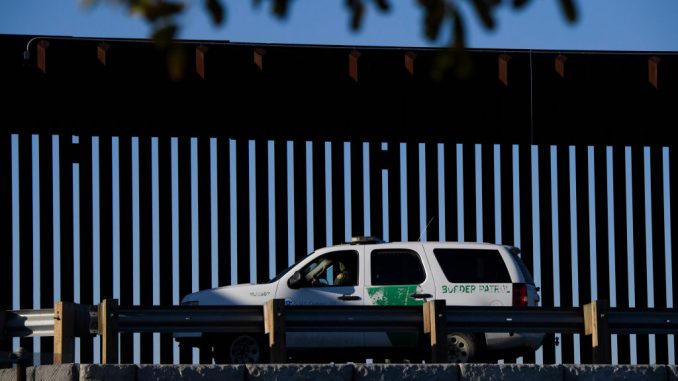 OAN Newsroom
UPDATED 7:16 AM PT – Sunday, September 5, 2021
A California Border Patrol agent was recently assaulted while responding to a smuggling incident at the border. On Friday, five people were taken into custody in what authorities have called a smuggle run, where they found ammunition, fentanyl pills and makeshift ladders. The suspects were brought in after attacking the Border Patrol agent at the international line.
"I commend our agents and Mexico law enforcement partners on these arrests and seizures," said Chief Patrol Agent Aaron Heitke.
Border Patrol officials said the San Diego based agent was alone while attempting to recover a makeshift ladder when a group member interfered, causing the agent to suffer injuries to her face and arm during the attack. It was reported a group of about a dozen suspects were spotted by CBP.
A member of the group then threw a large object, believed to resemble a two-by-four piece of wood, striking the agent before making a run for Baja California.
On Tuesday, Laredo Sector Border Patrol agents and local law enforcement partners apprehended several undocumented individuals during multiple failed human smuggling events.

More via @CBPSouthTexas: https://t.co/F6uTyZCv1Q pic.twitter.com/dsm7ilb1uD

— CBP (@CBP) September 2, 2021
"We take these threats and acts of violence seriously and will do everything we can to identify and bring to justice those who seek to harm the men and women of the Border Patrol," said USBP Chief Raul Ortiz.
This marks the third assault on a Border Patrol agent from the San Diego area in the past month alone.