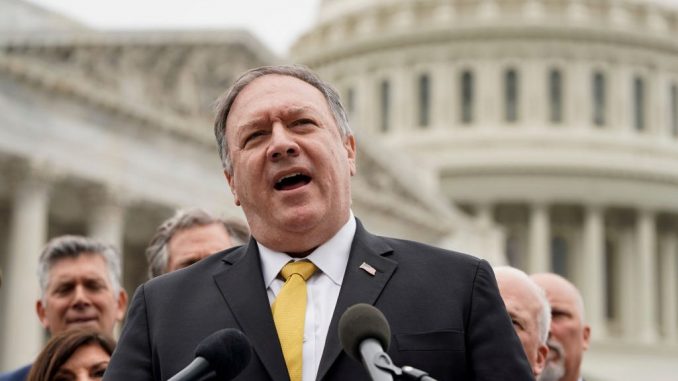 OAN Newsroom
UPDATED 3:36 PM PT – Saturday, September 4, 2021
Former Secretary of State Mike Pompeo said there was no leverage for Americans during the chaotic Afghanistan withdrawal. In an interview on Friday, Pompeo said the U.S. had actual leverage when we held Bagram Air Base and had troops on the ground. However, that leverage no longer exists.
He added he believes when the Biden administration officials talk about leverage they actually mean money, implying the U.S. would pay the Taliban to let remaining Americans out. Pompeo also suggested that in conversations with Afghan leadership, Biden was informed the Afghan military would collapse without U.S. support. Therefore, showcasing the Biden administration's dishonesty.
In addition, Pompeo called Biden and former Afghanistan President Ashraf Ghani's phone conversation regarding Afghan military preparedness, "unforgiveable."
When the Biden Administration says "leverage," it is a code word for American money going to these butchers. Biden is signaling to the world he is willing to buy these Americans back. It didn't have to be the case. pic.twitter.com/dFIPFQbH1t

— Mike Pompeo (@mikepompeo) September 4, 2021
"Biden knew the truth, he knew the truth that the Afghan army still needed continuous American support. The intelligence community, our military leaders were all very clear during our entire four years that they continue to need our support in spite of all that we had done for them," Pompeo said in an interview.