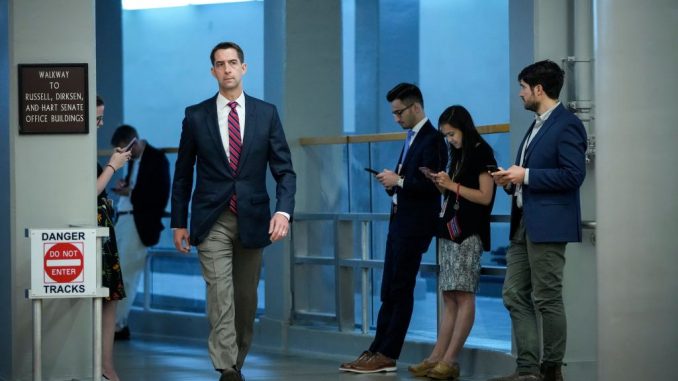 OAN Newsroom
UPDATED 2:06 PM PT – Friday, September 3, 2021
A group of GOP senators have called on Joe Biden to release information on those he abandoned in Afghanistan. On Thursday, a group of lawmakers led by Arkansas Sen. Tom Cotton sent a letter demanding thorough and unclassified answers to a range of questions revolving around his Afghanistan pullout.
"We write regarding the humanitarian crisis created by your withdrawal of the United States from Afghanistan, and the safety and well-being of our fellow countrymen and allies who you left behind," said the letter.
The coalition has asked for clarification on the administration's criteria used to select which Americans, green card holders and Special Immigrant Visa (SIV) applicants are being flown out. There has been mixed reporting over just how many Americans still remain in Afghanistan, but estimates suggest around 100 to 200 Americans, including children and teens, still stranded in the region.
The Biden administration has admitted to leaving the vast majority of our Afghan allies behind.

Instead, there are now tens of thousands of unvetted Afghans en route to our country. pic.twitter.com/a6q0WsMOIN

— Tom Cotton (@SenTomCotton) September 3, 2021
In addition, the GOP senators questioned Biden about the Afghans who were evacuated from Afghanistan, however did not hold SIV applications.
"The signatories of this letter may have differing opinions about whether the United States should have maintained a military presence in Afghanistan, but we all agree that the arbitrary and poorly-planned method by which you withdrew from Afghanistan caused this crisis," said the senators.