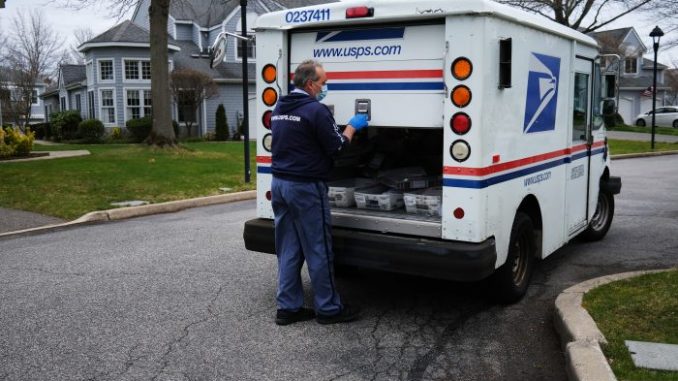 OAN Newsroom
UPDATED 7:23 PM PT – Tuesday, August 31, 2021
U.S. Postal Service supervisors have come under fire for allegedly underpaying their mail carriers without facing punishments. According to a Center for Public Integrity investigation, workers have lost more than $600,000 dollars combined in overtime pay.
The investigation found hundreds of managers were changing workers' time cards often without rebuke. Managers claimed this was to keep costs down amid staff shortages and budget cuts.
Employees allegedly were not told their time card hours were changed. In addition, many managers told to quit editing time cards have not heeded those demands.
NEW: The Postal Service regularly cheats mail carriers out of their pay. Managers at hundreds of post offices around the country have illegally underpaid hourly workers for years. https://t.co/dsonqoYNc3

— The Center for Public Integrity (@publicintegrity) August 31, 2021
Meanwhile, labor unions are encouraging postal workers to document how many hours they work so they have proof their supervisors are docking time and pay.