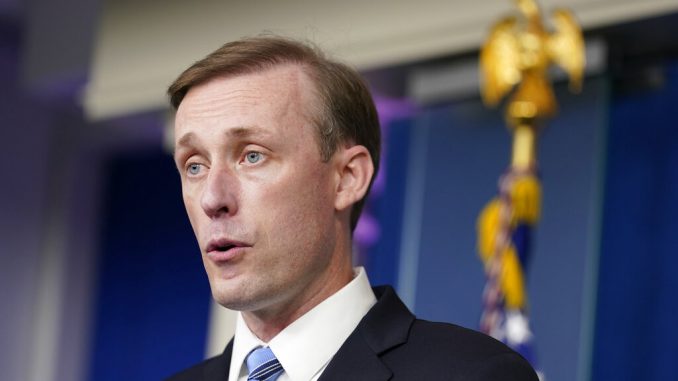 OAN Newsroom
UPDATED 8:50 AM PT – Monday, August 30, 2021
The U.S. in conjunction with allied countries reached a deal with the Taliban to continue extracting people past the August 31 deadline.
In a Sunday statement, the U.S.-led coalition said they had worked it out so citizens foreign to Afghanistan could be guaranteed safe passage after Tuesday's official withdrawal date. This safe passage also applies to Afghan's who worked with Americans and have special immigrant visas.
Today, the U.S. and nearly 100 other countries issued a Joint Statement on Afghanistan Evacuation Travel Assurances. Read more:https://t.co/1Ku8i1MgIf

— Department of State (@StateDept) August 29, 2021
National Security Advisor Jake Sullivan said in an interview Sunday that those not wanting to leave before Tuesday will still have safe passage after the deadline.
"Our message to those Americans is that after August 31st, we will make sure there is safe passage for any American citizen, any legal permanent resident," he stated. "And yes, we will ensure the safe passage of those Afghans who helped us continue coming out after the 31st of August."
According Sullivan, the U.S. has considerable leverage to hold the Taliban to this commitment.
Meanwhile, the White House said around 1,200 people have been evacuated from Kabul over the past 24-hours. Officials released the updated numbers Monday morning while noting the missions were conducted from 28 U.S. military flights and two coalition flights. Since August 14, the U.S. has evacuated over 122,000 people from Afghanistan.