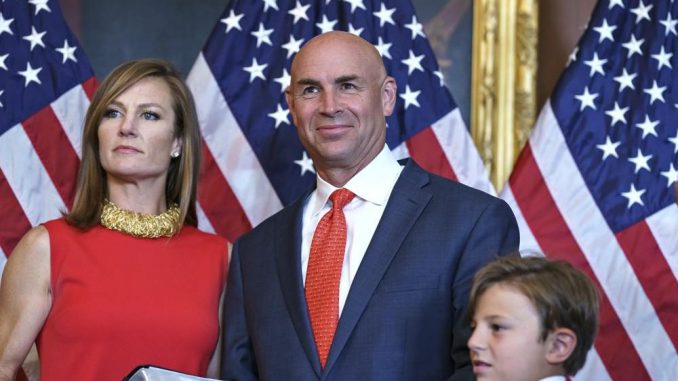 OAN Newsroom
UPDATED 1:24 PM PT – Monday, August 30, 2021
Rep. Jake Ellzey (R-Texas) called on Congress to extend Tuesday's evacuation deadline. During an interview on Sunday, the retired Navy fighter pilots said it was time to show the nation's strength and stop negotiations with the Taliban.
He went on to add Joe Biden's reliance on the terrorist group for a safe and sound evacuation made no sense. Last Thursday, Biden did not deny one of his officials handed the terrorist group a list of every American who needed to fly out of Kabul.
Ellzy is one of many lawmakers who have slammed Biden for his handling of the situation in Afghanistan. Rep. Andy Biggs (R-Ariz.) recently highlighted not only the list of American names, but also the billions of dollars in military equipment and weapons that was seized by the Taliban.
Biden had no plans to get Americans out of Afghanistan, left billions of dollars of weapons in terrorists hands, and handed over a "hit list" to the Taliban.

Meanwhile, Pelosi says she "trusts his judgment".

— Rep Andy Biggs (@RepAndyBiggsAZ) August 30, 2021
Ellzey went on to pledge to find out who sent the list and called on House Speaker Nancy Pelosi to end their congressional vacation.