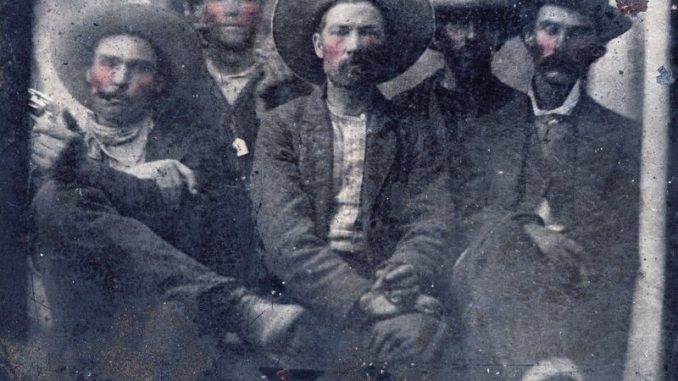 OAN Newsroom
UPDATED 4:04 PM PT – Saturday, August 28, 2021
The gun that killed American Wild West outlaw Billy the Kid doubled the presale estimate and sold for more than $6 million at an auction in Los Angeles. On Friday, Bonhams auctioneers said the cost single-action revolver was bought over the phone by a person who wished to remain anonymous.
"This is the gun that killed Billy the Kid. It's one of the best documented antique firearms of the American West," explained Director Catherine Williamson of Fine Books and Manuscripts. "We've estimated it at two million to three million dollars."
Bonhams described the gun as "the most iconic treasure of early western history" and added the $6.3 million was a world record for any firearm.
Billy the Kid was wanted in Arizona and New Mexico after killing eight men. Following a months long pursuit, Garrett tracked him down to a ranch in New Mexico.
"This is possibly the most important, most collectible gun in all of the American West," Williamson stated. "It is the gun that Pat Garrett confiscated from a member of Billy the Kid's gang and then later shot him with. All of this happening in 1881."
The story of the 19th century outlaw has been documented in pop culture for nearly a century, which has included movies such as "Young Guns" and "Pat Garret and Billy the Kid."