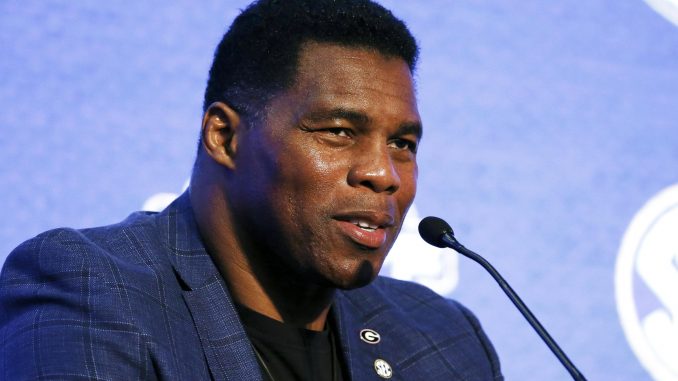 OAN Newsroom
UPDATED 10:03 AM PT – Wednesday, August 25, 2021
Herschel Walker is trying to take his talents and charm from the field of AT&T Stadium in Dallas to the floor of the U.S. Senate. On Wednesday morning, the Heisman Trophy winner released a video address outlining his plan to challenge Georgia Sen. Raphael Warnock (D) in 2022.
The announcement came just one day after the Republican filed a statement of candidacy with the Federal Election Commission, listing his principal campaign committee as Team Herschel Inc. The move came shortly after the Texas native registered to vote in the Peach State, which further fueled speculation he would run.
I am just a kid from Wrightsville, Georgia, who has lived the American Dream. Now, I'm running as a Republican for the United States Senate to keep that dream alive for everybody. To join the fight, visit https://t.co/J4UbhIPvuU pic.twitter.com/e1ZX5PHdVY

— Herschel Walker (@HerschelWalker) August 25, 2021
Despite his lack of professional political experience, Walker has received glowing praise from other members of the Republican Party, including Donald Trump. The 45th president has spoken highly of Walker as a potential candidate for the seat.
Herschel touched on his decades-long relationship with Trump in his speech. He went on to offer a strong defense of the 45th president and fought back against claims made by Democrats in an attempt to besmirch his character.
Walker is the fifth Republican gearing up to challenge Warnock and has enlisted the help of prominent Republican strategists, including a few that have worked with Georgia congresswoman Marjorie Taylor Greene (R).
Trump has said that despite what could be a hotly contested race, he's not worried about Walker's chances of winning. Trump noted, Walker is very well liked and would be very hard to beat.