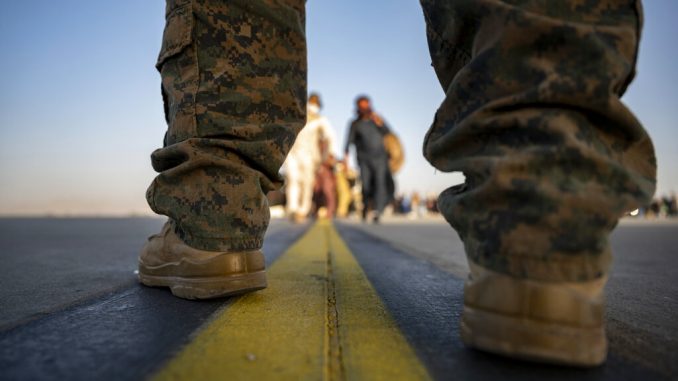 OAN Newsroom
UPDATED 8:09 AM PT – Wednesday, August 25, 2021
The Department of Homeland Security (DHS) secretary is granting "humanitarian parole" to some Afghans, which will allow them access into the U.S. without visas. That's according to Biden administration officials Tuesday who said Alejandro Mayorkas is using his parole authority to allow some Afghan evacuees to enter.
The DHS said these Afghans applied for Special Immigrant Visas ahead of their evacuations and are waiting for the applications to be processed. Before being granted entry into the U.S., the Afghans must complete a security check carried out at a transit center in a third-party country.
Meanwhile, a new report from the White House gave an updated number of evacuees from Kabul. On Wednesday, an official confirmed approximately 19,000 people were cleared out of the capitol. Approximately 42 U.S. military flights carried roughly 11,000 evacuees, while 48 coalition flights carried around 8,000 people.
Paratroopers with @Strike_Hold continue to perform their mission with professionalism, discipline, and compassion to facilitate the safe evacuation of U.S. Citizens, Special Immigrant Visa applicants, and other at-risk Afghans pic.twitter.com/B8NaYnkJjX

— All American Division (@82ndABNDiv) August 23, 2021
The U.S. now says over 82,000 people have been evacuated on coalition flights since August 14, bringing the total to 88,000 people since the end of July.