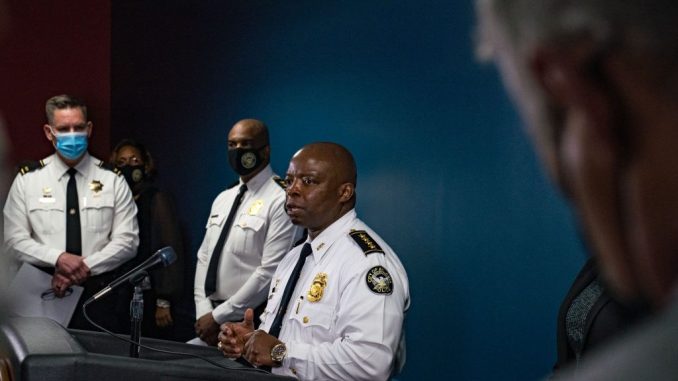 OAN Newsroom
UPDATED 5:00 PM PT – Wednesday, August 25, 2021
Atlanta police said they've been dealing with an uptick in crime that's spilling into all parts of the city. According to crime statistics released by the police department, the city has seen more than 100 homicides so far this year. This, compared to 157 in 2020 and 99 in 2019.
Reports on Tuesday said officers responded to six separate shootings this past weekend alone. Additionally, reports said most homicides have been taking place between people who've had a previous interaction.
Police said violent crimes like homicides, rapes and aggravated assault are driving the crime rate, along with auto thefts. Meanwhile, a plan has been announced to fight the increasing crime rate. The plan includes hiring 250 more police officers, expanding the city's camera network and the addition of 10,000 more street lights by the end of next year.
In an effort to efficiently and effectively combat crime, APD is implementing new operational structures and crime-fighting strategies that we believe will positively impact our efforts and ultimately benefit the citizens of the City of Atlanta. https://t.co/J7caUmKena pic.twitter.com/exl6Cp3ghh

— Atlanta Police Department (@Atlanta_Police) August 19, 2021