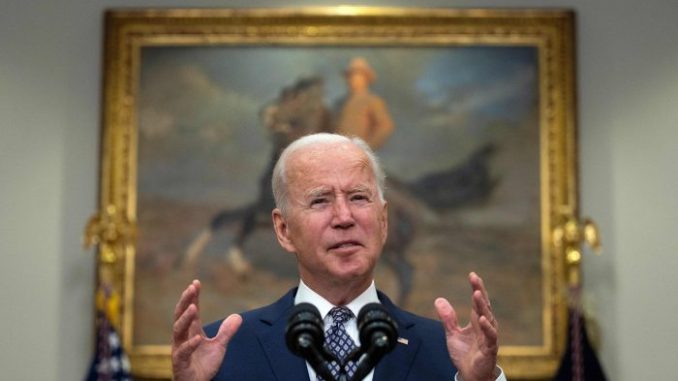 OAN Newsroom
UPDATED 8:09 PM PT – Tuesday, August 24, 2021
Joe Biden said the U.S. was on pace to finish operations in Afghanistan by August 31, but added it depended on the Taliban's cooperation. During a speech from the White House on Tuesday, Biden said more than 70,000 people have been evacuated from Kabul and failed to say how many Americans have been rescued or how many were still stranded.
Biden said he has also asked both the Pentagon and State Department to come up with back up plans if the deadline was not met. His comments came hours after he met with G7 leaders, who pushed for a deadline extension.
Biden refused to address their concerns and instead said world leaders agreed on a plan. He added the U.S. would stand with allies against the terrorist organization.
"The G7 leaders and the leaders of the EU, NATO and the UN all agreed that we will stand united on our approach to the Taliban," he stated. "We agreed the legitimacy of any future government depends on the approach it now takes to uphold international obligations, including to prevent Afghanistan from being used a base for terrorism."
Happening Now: President Biden delivers remarks on our ongoing efforts in Afghanistan. https://t.co/YuEdUml7rE

— The White House (@WhiteHouse) August 24, 2021
Meanwhile, there have been conflicting reports over Tuesday's G7 meeting, with some saying there was no agreement on a road map for the future of Afghanistan.