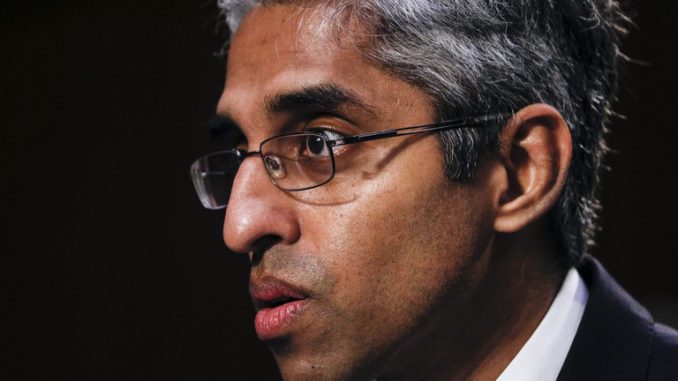 OAN Newsroom
UPDATED 8:42 AM PT – Monday, August 23, 2021
U.S. Surgeon General Vivek Murthy predicts there will be more vaccine mandates in the near future. On Sunday, he said he could see universities and businesses imposing vaccine requirements.
This comes as the FDA announced it officially approved the Pfizer vaccine. The Biden administration now forecasts a greater push to get Americans vaccinated.
"Two potential things may happen (following FDA vaccine approval)," Murthy explained. "One is you may see more people coming forward, those who were perhaps on the fence about getting vaccinated, and this may tip them toward doing so. Second, I think you'll see more universities and workplaces that were considering putting in requirements for vaccines to create safer places to learn and work, you'll see more of them likely moving forward."
Today, FDA approved the first COVID-19 vaccine for the prevention of #COVID19 disease in individuals 16 years of age and older. https://t.co/iOqsxXV1fj

— U.S. FDA (@US_FDA) August 23, 2021
The U.S. Surgeon General went on to support school districts for requiring teachers and staff to get vaccinated while claiming the move is "reasonable."
Additionally, the Murthy said booster shots may be needed in order for Americans to be better protected from the coronavirus. He explained that while vaccines currently look like a strong defense against the virus, their effectiveness may not stand strong as health officials get more data.
In the meantime, the Biden administration is gearing up to rollout booster shots beginning September 20.