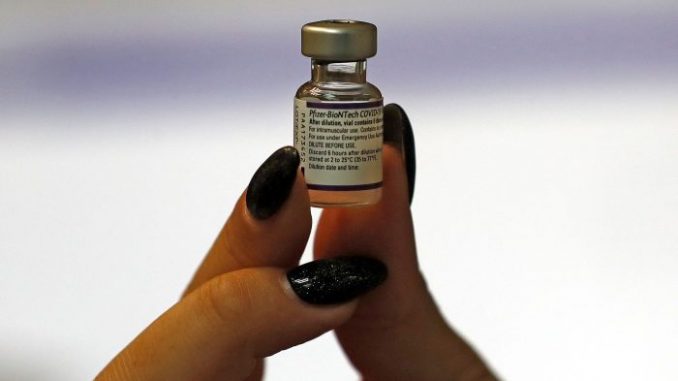 OAN Newsroom
UPDATED 1:30 PM PT – Monday, August 23, 2021
The FDA granted full approval to the Pfizer-BioNtech COVID-19 vaccine. On Monday, the vaccine became the first to receive full approval beyond emergency use authorization.
The FDA said it hoped the move would help encourage hesitant Americans 16 years of age and older to finally get the shot. The U.S. surgeon general said he believed full approval would lead to an increase in vaccination rates.
"This is a pivotal moment for our country in the fight against the pandemic," FDA Commissioner Janet Woodcock explained. "…The public can be confident that this vaccine meets the FDA's gold standards for safety, effectiveness, and manufacturing quality that we require for an approved product."
Today, FDA approved the first COVID-19 vaccine for the prevention of #COVID19 disease in individuals 16 years of age and older. https://t.co/iOqsxXV1fj

— U.S. FDA (@US_FDA) August 23, 2021
Meanwhile, concerns have grown that full approval may open up new opportunities for vaccine mandates.