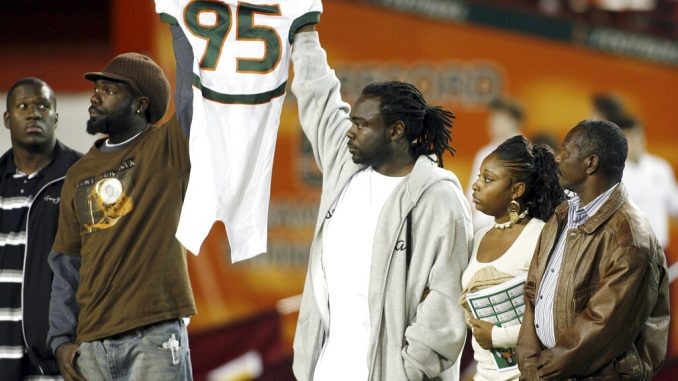 OAN Newsroom
UPDATED 7:53 AM PT – Friday, August 20, 2021
The Miami-Dade Police Department announces they have arrested and charged a former University of Miami football player in the 2006 killing of his teammate. In a video released Thursday, police confirmed they have arrested Rashaun Jones for the murder of Bryan Pata.
Pata was a star football player both in high school and while attending the University of Miami. He was a senior looking forward to a career in the NFL before he was shot and killed.
"His whole world revolved around football and his family," stated Detective Juan Segovia of Miami-Dade Police Department. "So, it's not liek he had a lot of enemies, he wasn't involved in any criminal elements. He was a young man who was looking forward to a future."
Jones has been charged with first-degree murder and is awaiting extradition to Miami-Dade County, where he will stand trial. Police said they wouldn't have been able to do it without the community's help, adding Pata's murder had a far-reaching impact on the entire community.
MURDER CASE SOLVED – Segment 4
MDPD Homicide detectives, with the assistance of the U.S. Marshals, have arrested Rashaun Jones in connection to the 2006 murder of Bryan Pata. Thank you investigators for helping us bring justice to the family. pic.twitter.com/s8QoyHVf96

— Miami-Dade Police (@MiamiDadePD) August 19, 2021
Police said all Bryan Pata ever wanted to do was take care of his family and play football.