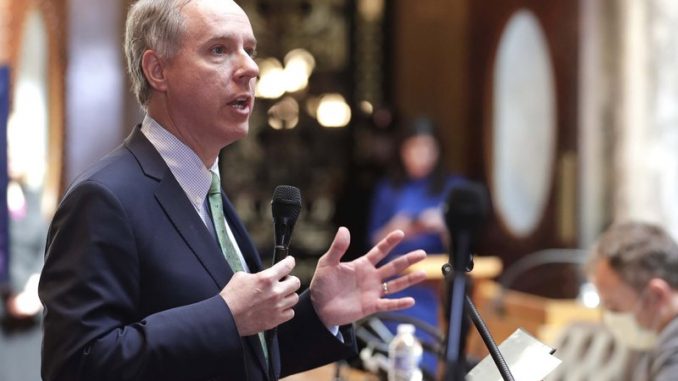 OAN Newsroom
UPDATED 2:10 PM PT – Tuesday, August 17, 2021
Republicans in Wisconsin aimed to make their case in a Democrat-led lawsuit, which has sought to intervene in the state's redistricting. The GOP plan was introduced on Monday, but has been awaiting approval from a legislative panel.
The plan comes after six Democratic voters filed a lawsuit, which argued the state's district mapping was malapportioned. If approved, it would give Wisconsin Assembly Speaker Robin Vos (R) and State Senate Majority Leader Devin Lemahieu (R-Wis.) the power to hire lawyers to represent the party's interests in the case against the Wisconsin Elections Commission.
If Democrats were to win the lawsuit, Republicans and Democrat Gov. Tony Evers (Wis.) would be faced with a deadline to draw the new lines. If it was not met, the courts would takeover.
This could be the first of many legal battles over redistricting ahead of the 2022 midterms.
Today, the Legislature announced a website for the public to participate in the map-drawing process.

Wisconsin residents can submit a statewide map, regional plan, or community of interest to the legislature from September 1 to October 15, 2021.

Visit https://t.co/ynRVbCaYVI pic.twitter.com/O40ay8kORo

— Wisconsin Senate Republicans (@WisSenGOP) August 12, 2021