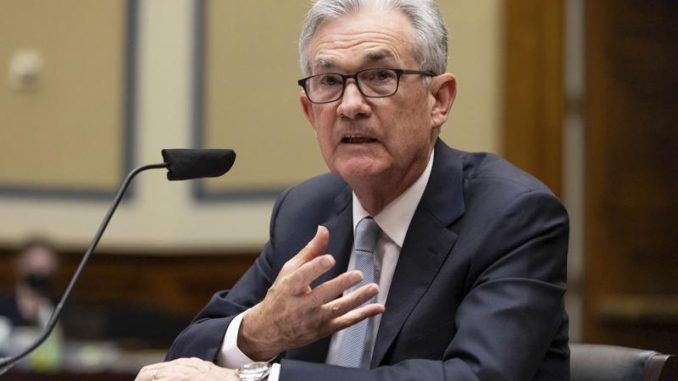 OAN Newsroom
UPDATED 4:43 PM PT – Tuesday, August 17, 2021
Federal Reserve Chairman Jerome Powell said the COVID-19 pandemic has changed the economy in some important ways, but only time could tell how long these changes would last. Powell made the comment during a virtual meeting with students and teachers on Tuesday, where he noted the pandemic has continued to cast a shadow on economic activity.
"A couple of months ago, we were ahead of many other similar countries in vaccination. Now we're falling behind," he stated. "One result you're seeing is the current outbreak of the Delta strain that we're seeing in some parts of the country."
Powell added the U.S. has remained well below levels of early 2020 employment in a number of areas including travel, leisure and hospitality. In addition, Powell said people and businesses have learned to adapt, but the impact of the Delta variant on the economy's recovery remained unknown.
"So one thing that's happened as the pandemic has continued is that people and businesses have improvised and learned to adapt to live their lives despite COVID," he explained. "I would say it's not yet clear whether the Delta strain will have important effects on the economy. We'll have to see about that."
Watch Chair Powell's town hall with educators and students: https://t.co/Wm1tjlHNLY #FedTownHall

More resources: https://t.co/uY2JczoDIJ https://t.co/7GbZSglyvF https://t.co/Npwb0LGbzhhttps://t.co/5jwoiIM2Avhttps://t.co/P5CslYvAoQhttps://t.co/S6Xfz0ZvzR #TeachEcon

— Federal Reserve (@federalreserve) August 17, 2021
Meanwhile, Powell stressed millions of people who had service sector jobs are still out of work and that part of the economy's recovery is still far from complete.