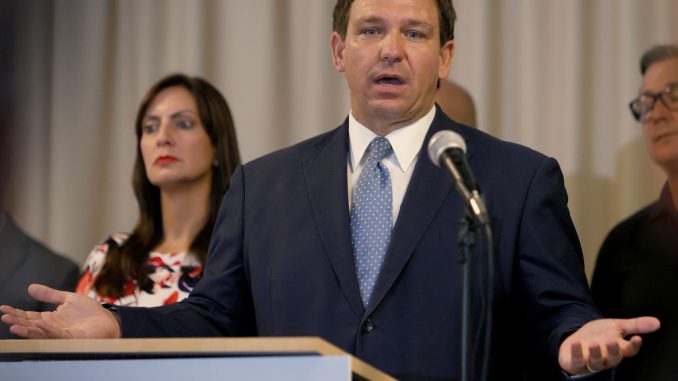 OAN Newsroom
UPDATED 11:01 AM PT – Saturday, August 14, 2021
Fla. Gov. Ron DeSantis announced the launch of a rapid response team to expand the use of monoclonal antibody treatments for COVID-19 patients. DeSantis touted the effectiveness of the monoclonal antibody treatment in a press conference on Thursday. He added the procedure was specifically designed for high-risk patients, such as the elderly or immunocompromised.
The antibody procedure can reportedly be used to treat mild to moderate COVID-19 cases in anyone over the age of 12 and can be used on both unvaccinated and vaccinated individuals.
"This is the most effective treatment that we've yet encountered for people who are actually infected with COVID-19 and the way it works, I mean, that there's a core group of people that benefit from this and those are folks that are at the most high risk for severe illness from COVID-19," said DeSantis.
Monoclonal antibody treatments such as Regeneron have had a major impact in preventing hospitalizations & saved lives. We are utilizing monoclonal antibody strike teams to bring treatment directly to our vulnerable populations in long-term care facilities.https://t.co/s2L5aOiqdI pic.twitter.com/fB5v1Q4Jj2

— Ron DeSantis (@GovRonDeSantis) August 12, 2021
Florida officials have been looking to expand the use of the treatment amid a surge of COVID-19 cases throughout the Sunshine State, in an effort to relieve pressure on the state's healthcare systems.