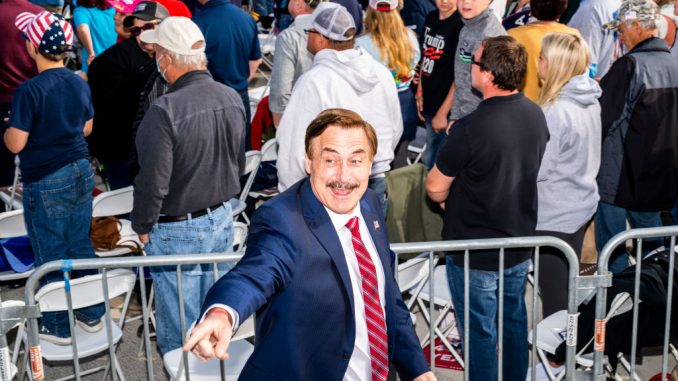 OAN Newsroom
UPDATED 9:36 AM PT – Friday, August 13, 2021
Election integrity took center stage at Mike Lindell's much-anticipated cyber symposium. The MyPillow CEO kicked off his 72-hour event in Sioux Falls and said the last seven months came down to this moment despite attempts by left-wing operatives to derail the effort.
He went on to add how every American should be concerned about the left's threats toward people who question integrity of the U.S. election.
Meanwhile, political commentator Steve Bannon then ripped into Maricopa County officials for refusing to hand over passwords for their machines, ultimately postponing the audit's process. However, the day was marred by news that a key witness for Lindell had been subjected to a raid as she attended the rally.
On the final day of the symposium, Lindell's team expanded on multiple threats they faced over the duration of their time in South Dakota. In addition to the raid of the Colorado clerk, the inventor went on to detail a harrowing incident that had happened while outside of his hotel in Sioux Falls.
So the last day of Mike Lindell's "cyber symposium" kicks off with him claiming he was attacked outside of his hotel and that outside forces are infiltrating the event.

"So this is this is a typical, um, insurrection type activities. This is part of the colour revolution." pic.twitter.com/cFEMdTfKC7

— Justin Baragona (@justinbaragona) August 12, 2021
Lindell claimed he was attacked around 11:30 p.m. on Wednesday night. "I'm OK. It hurts a little bit. I just want everyone to know all the evil that's out there," stated the MyPillow CEO.
Moving forward, future political candidates said they will be referencing the fraud found in the 2020 elections and have promised their potential constituents to never allow an election to be so gravely and widely affected again.