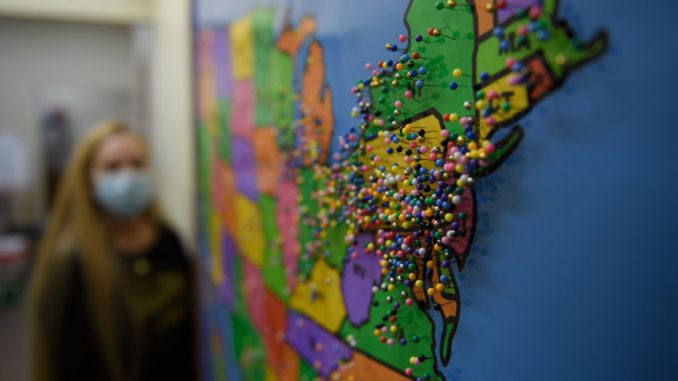 OAN Newsroom
UPDATED 11:24 AM PT – Friday, August 13, 2021
New population data from the U.S. Census shows six states gained seats in the House of Representatives while seven states lost seats. On Thursday, the highly anticipated Census data was finally released after a four month delay.
Texas also came out a big winner, gaining two seats in the House of Representatives. Along with Texas, Colorado, Florida, Montana, North Carolina and Oregon each gaining one seat.
The data has also reignited the national debate on gerrymandering, as seats are set to be re-appropriated throughout the country. California remains the largest state in the union, although due to birth rate declines and a mass exodus from the state, growth has been severely stunted causing it to lose a seat.
52% of all counties have smaller populations in 2020 than in 2010.

Metro areas are prominent this decade as the locations of population growth amidst otherwise widespread population decline. pic.twitter.com/e1XhlbWNIP

— U.S. Census Bureau (@uscensusbureau) August 12, 2021
In addition to California, Illinois, Michigan, New York, Ohio, Pennsylvania and West Virginia each lost one seat. Census data also showed substantial rates of urbanization with 80 percent of metropolitan areas showing growth.
Experts said despite this, Republicans will likely reap the benefits from the Census due to their control over most governments, making the re-drawing of district maps easier.