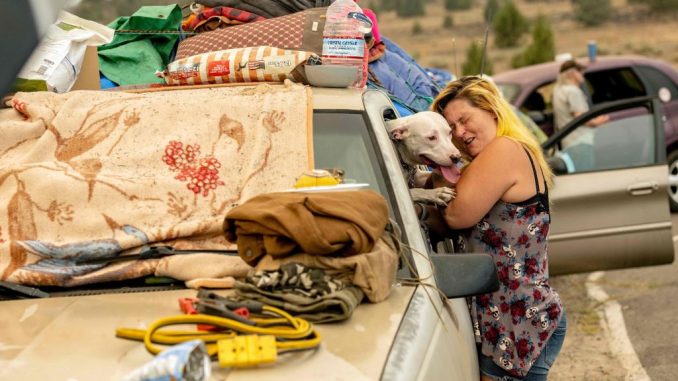 OAN Newsroom
UPDATED 2:37 PM PT – Wednesday, August 11, 2021
California's Dixie Fire has continued to rage on, damaging homes and leaving shelters full. The blaze recently approached the small California town of Susanville, forcing many to pack up what they could carry with nowhere to go.
"You could not see where you were going five feet in front of you," said Charlene Mays, an evacuee. "There wasn't an actual fire right there in town, but it was all around the town."
On Tuesday, thousands were forced into shelters, but for many others, they had to make home in a parking lot due to the overflow. Mays said she left her husband with firefighters to help maintain water tanks being used to help extinguish the fire.
The devastation continues as the blaze has been active for nearly a month and is already larger than the city of Houston, Texas. It has now been named one of the largest fires in state history.
Many are scared of the unknown and have been left clueless as to when and if they'll return to their homes. In the meantime, those who fled to parking lots to stay safe said they are surrounded by animals and good company. The evacuees have been trying to remain in good spirits knowing everything is at stake and many say they are just thankful to be alive.
Get the latest on the #wildfires burning in California and what to expect in the next few days! pic.twitter.com/MYPKx4MokR

— CAL FIRE (@CAL_FIRE) August 10, 2021