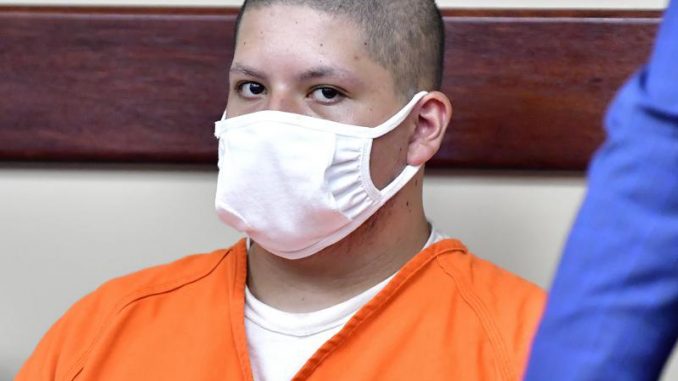 OAN Newsroom
UPDATED 3:30 PM PT – Friday, August 6, 2021
A Riverside County judge postponed the arraignment for a shooting suspect at a movie theater in Corona, California that killed two teenagers, including a social media star. The judge announced the decision on Thursday at the request of both the prosecution and defense teams.
This comes after the alleged gunman, Joseph Jimenez, spoke to reporters earlier this week where he claimed he had been diagnosed with schizophrenia, but stopped taking his medication. "The voices said my friends and family were going to be killed," said Jimenez.
His defense team claimed the interview was unauthorized and has pushed to limit access to Jimenez.
Last month, Jimenez fatally shot 19-year-old Tik-Tok star Anthony Barajas and his date, 18-year-old Rylee Goodrich, while watching a horror movie at a local theater. His arraignment has since been postponed to Sept. 27.
Authorities said Jimenez faces charges including two counts of murder, special circumstance of multiple murder and special circumstance of lying in wait. Jimenez is eligible for the death penalty considering the charges against him.