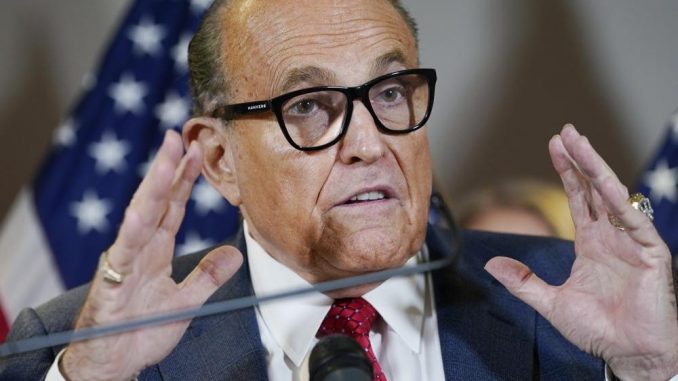 OAN Newsroom
UPDATED 6:20 PM PT – Sunday, August 1, 2021
Rudy Giuliani expressed confidence he would handily defeat in court any accusations of crime that have been thrown at him by Democrats. During an interview on Sunday, former attorney for President Trump said he has upheld the rule of law and highlighted his efforts fighting the mafia, terrorist cells and Ed Koch.
This comes after Democrats accused him of criminal conduct in Ukraine for exposing Joe and Hunter Biden's corruption schemes in that country. Giuliani added any charges and accusations against him have been purely political.
"I'm more than willing to go to jail if they want to put me in jail and if they do they are going to suffer the consequences in heaven. I'm not because I didn't do anything wrong," he expressed. "When you see the differences between the way a Cuomo is treated and the way I'm treated and you don't realize there's a very, very terrible distortion of justice because that's not the only example."
Giuliani went on to say the real wrongdoing was detailed in Hunter Biden's laptop, which the FBI did not want to look into. He added he expected to be fully vindicated.
I stand with @RudyGiuliani. What is happening to him is evil. He is a great patriot and the entire country needs to rally around him against these political thugs who are attempting to destroy a good man's reputation. #StandWithRudy https://t.co/fXCGImAcfL

— Wendy Rogers (@WendyRogersAZ) July 8, 2021