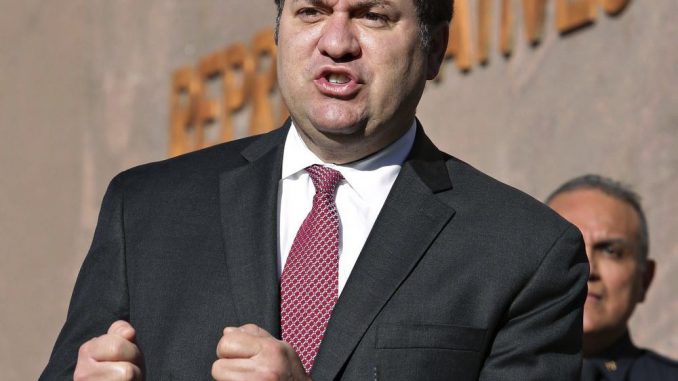 OAN Newsroom
UPDATED 6:51 PM PT – Sunday, August 1, 2021
Arizona Attorney General Mark Brnovich has called on other states to join the efforts to restore integrity of U.S. elections. In a statement on Saturday, Brnovich said Democrats and left wing activists have abused U.S. election laws for many years.
Brnovich has been a strong and dedicated advocate for defending election integrity. He insisted Democrats have used COVID-19 to bypass state legislatures and changed election laws were the latest examples of such abuse.
In a separate interview the same day, the Arizona attorney general said American voters must be able to trust election results, but Democrats have been making it impossible. He went on to urge all states ban abusive electoral practices to reduce fraud going forward.
For years, the left has been challenging our election laws and third-party groups have recently used COVID-19 to circumvent the legislative process.

We must stay vigilant. Our elections must remain secure.

— Mark Brnovich (@brnoforaz) August 1, 2021
Brnovich announced his candidacy for the U.S. Senate in Arizona in June, with his fight for election integrity at the forefront of his campaign.