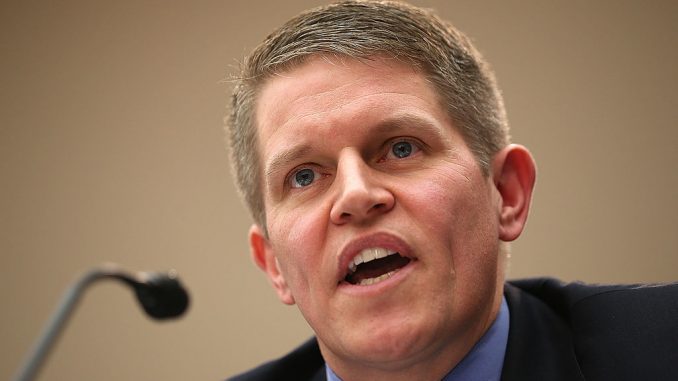 OAN Newsroom
UPDATED 9:12 AM PT – Saturday, July 31, 2021
Joe Biden's nominee for head of the Bureau of Alcohol, Tobacco and Firearms (ATF), David Chipman, is reportedly losing ground in the Senate on his path to confirmation. On Friday, the gun control activist received rebuke from Senate Minority Leader Mitch McConnell (R-Ky.) for his views on firearms.
"This nominee has a long track record of open hostility to law-abiding American's Second Amendment rights," said McConnell. "He is a loud, proud, would be gun grabber who has made it a personal mission to erode the Bill of Rights for the citizens of this country."
McConnell follows many others in their criticisms of Chipman as the nominee. In order for him to be confirmed by the Senate, either every Democrat must be on board or more moderate Republicans have to join in agreement.
A stalwart moderate Republican Sen. Susan Collins (Maine) has voted for every other nominee put forward by Biden when they've gone to a vote. However, she is a hard no on Chipman, citing Maine's embrace of the Second Amendment as why she can't support the nominee.
Maine's other Senator Independent Angus King, who caucuses with the Democrats, has not yet announced if he plans on supporting Chipman. Meanwhile, Jon Tester's (D-Mont.) vote is also uncertain. Over two dozen Montana Republican legislators have signed a letter urging Tester to openly say he does not want Chipman.
Today, 11 of my colleagues and I announced that if David Chipman is confirmed as Director of the ATF, we will introduce articles of impeachment against him. https://t.co/2xwdbv2WIr pic.twitter.com/pqnNIC71Iv

— Matt Rosendale (@RepRosendale) July 26, 2021
Moderate Democrat Joe Manchin (W.Va.) and Republican Lisa Murkowski (Alaska) are also both maybes. Other than Murkowski, every Republican has come out as a hard no on Chipman.
His desire to ban the AR-15 in the U.S. is said to be what earned him the ire of Texas Republican Ted Cruz. Cruz said he believes a ban is ineffective and politically unpopular after Democrats failed to pass a ban the last time they controlled the Senate in 2013.
In the meantime, with no Republicans stating publicly they will vote yes, it leaves Democrats having to look at getting all 50 of their senators on their side in order to give Kamala Harris the tiebreaking vote. Chipman has spent time meeting with Murkowski, Manchin and Tester to try and secure their votes to move forward on confirmation.
The White House is not planning on pulling his nomination and have signaled they believe they can get 50 senators on board. If confirmed, Chipman would be the first ATF nominee successfully placed in the role since 2013.
Biden's ATF nominee, David Chipman, is a far-left radical who wants to trample Second Amendment rights.

His nomination proves that Biden is committed to a far-left agenda of dismantling constitutional freedoms.

— GOP (@GOP) July 26, 2021