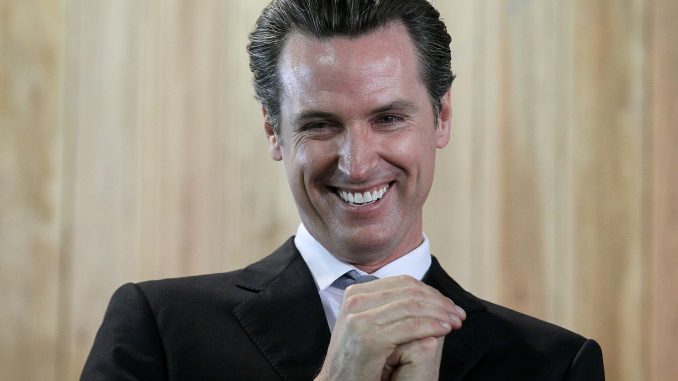 OAN Newsroom
UPDATED 6:43 PM PT – Monday, July 26, 2021
California Gov. Gavin Newsom (D) appeared to insinuate unvaccinated people were a danger to themselves and to others. During an interview on Monday, the Democrat compared people who have decided not to get vaccinated to drunk drivers.
Newsom also declined to say if the state would reimpose a mask mandate, but instead claimed it would not be necessary if more people were vaccinated. He suggested those who were unvaccinated have kept the pandemic from ending.
"It's like drunk drivers. You don't have the right to go out and drink and drive and put everybody else at risk, including your own life at risk," he claimed. "California has one of the highest vaccination rates in America, but yet we're still seeing an increase because so many people, 25% percent in California, are refusing to get vaccinated."
As the state's largest employer — we're leading by example. Vaccines are the solution.

We encourage local governments and other businesses to follow suit. https://t.co/MgTOhu2M0g

— Gavin Newsom (@GavinNewsom) July 26, 2021
This comes as the state moved on Monday to require all state employees to show proof of vaccination by August 2 or undergo consistent testing and wear a mask if they don't get the vaccine.