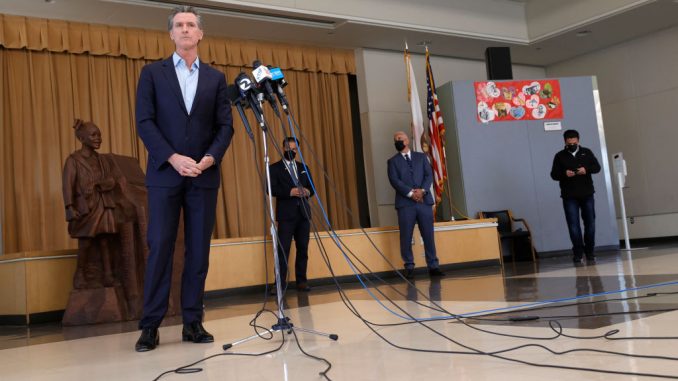 OAN Newsroom
UPDATED 5:04 PM PT – Friday, July 23, 2021
A pair of parent advocacy groups have taken legal action against California Gov. Gavin Newsom (D) over school mask mandates. On Thursday, the groups Let Them Breathe and Reopen California Schools filed a lawsuit against Newsom and top state health officials.
They claimed the orders applying to children wearing masks in schools could have detrimental effects on children's mental and physical health. Additionally, they said the state is neglecting data, suggesting children have a low risk of contracting COVID-19 and transmitting the virus to others.
"A return to a normal school year is crucial to the mental and physical health recovery for students across California who have endured months of isolation," said Jonathan Zachreson, founder of Reopen California Schools.
LAWSUIT FILED!! Apparently it takes a judge to order California to follow the science. We must stop punishing our children with unnecessary masks, quarantines and testing.#LETTHEMBREATHE pic.twitter.com/1GZy7boQEJ

— LET THEM BREATHE (@kidsunmasked) July 23, 2021
The groups urged the Golden State to fully reopen schools by the fall to begin the recovery of kids who spent the last school year and a half in isolation.