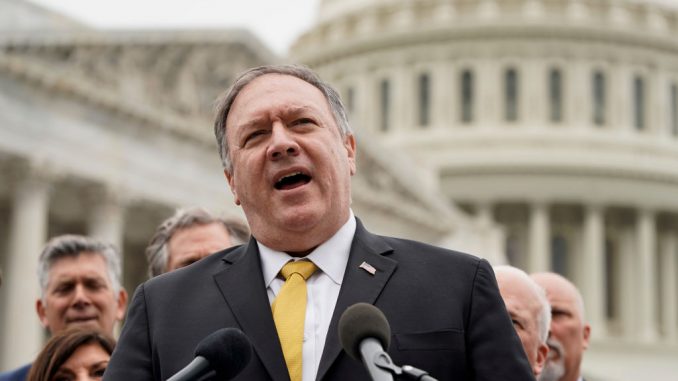 OAN Newsroom
UPDATED 4:58 PM PT – Thursday, July 22, 2021
Former Secretary of State Mike Pompeo has called on Joe Biden to hold China accountable. During a recent interview, Pompeo said the Biden administration has done "literally nothing" to pressure China on the origins of COVID-19.
This comes as the National Institute of Health admitted they are not excluding the Wuhan Lab leak theory as a possibility.
"I do not believe this virus was human engineered, but I can't exclude that there was in fact a laboratory that was studying a naturally occurring virus and perhaps a laboratory investigator got infected accidently and then it spread out…that would be a lab leak," said NIH director Dr. Francis Collins.
The NIH is finally no longer ruling out the possibility of a lab leak.

For MONTHS, @HouseCommerce has been asking @NIHDirector to look at the circumstantial evidence at his disposal. The NIH must open up & shed light on US-funded research at the Wuhan lab.https://t.co/AOReRFTAmm

— CathyMcMorrisRodgers (@cathymcmorris) July 19, 2021
However, Pompeo said Biden is turning a blind eye. Pompeo said he fears the Biden administration will focus more on climate change when it comes to talks with China, instead of about changing the nature of what the regime is doing to its own people.
He warned the communist regime will advance if the Biden administration fails to hold them accountable.