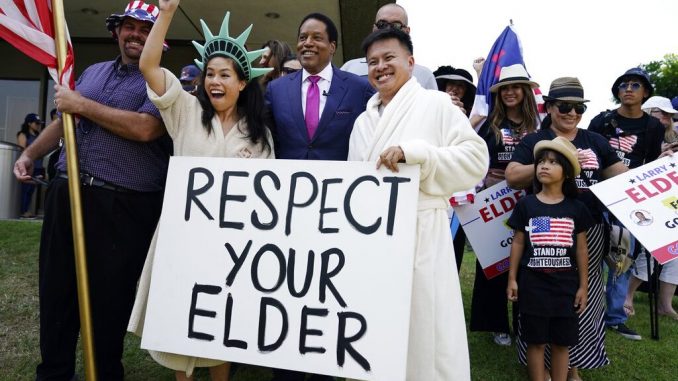 OAN Newsroom
UPDATED 9:45 AM PT – Wednesday, July 21, 2021
Radio host Larry Elder is striking back at California's secretary of state for neglecting to include him on the list of gubernatorial candidates for the special election ballot to recall Democrat Gavin Newsom.
On Tuesday, the prominent conservative talk radio host announced the suit against Shirley Weber. The complaint asserted that Weber "neglected her duty" when releasing a list of 41 candidates in the race and not including Elder over supposed missing paperwork. In a video released on Twitter, Elder stated he's the target of "dangerous and unconstitutional" political games as he has complied with all requirements for candidacy.
https://t.co/mnvU6rOkTD#RecallGavinNewsom #WeveGotAStateToSave pic.twitter.com/aztNTKU5kh

— Larry Elder (@larryelder) July 21, 2021
Elder entered the race last week while promising to fix rampant crime, homelessness, taxes, housing prices and school choice in the state. Critics have said Democrats excluded Elder from the ballot because he poses the biggest threat to Newsom as polls show he has the most support from voters.
The recall election is set for September 14.