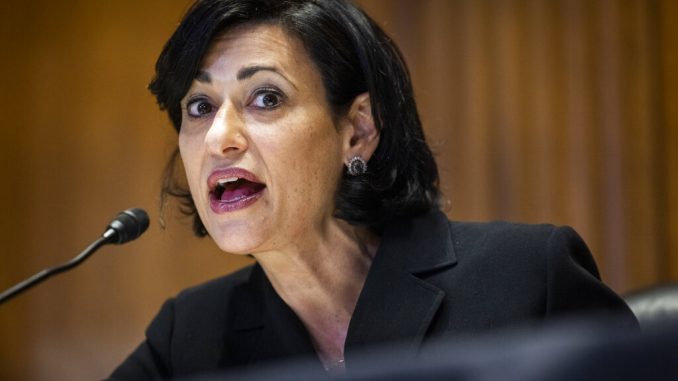 OAN Newsroom
UPDATED 6:17 AM PT – Monday, July 19, 2021
The Centers for Disease Control and Prevention (CDC) has embraced critical race theory rhetoric amid their push to vaccinate hesitant Americans. In the agency's recent weekly review, they claimed "systemic health and social inequities" have placed rural America at higher risk for serious illness from COVID-19.
The CDC highlighted lower vaccination rates in non-metropolitan areas while blaming this on so-called "social inequity."  This comes as the agency's director, Dr. Rochelle Walensky, has been at the forefront of looking for ways to push unvaccinated Americans to get the jab.
"There is a clear message that is coming through: this is becoming a pandemic if the unvaccinated," Walensky stated. "We are seeing outbreaks of cases in parts of the country that have low vaccination coverage because unvaccinated people are at risk and communities that are fully vaccinated generally fairing well."
The CDC has pledged to ramp up efforts to vaccinate these regions while the Biden administration has kicked off the door-to-door vaccine program.