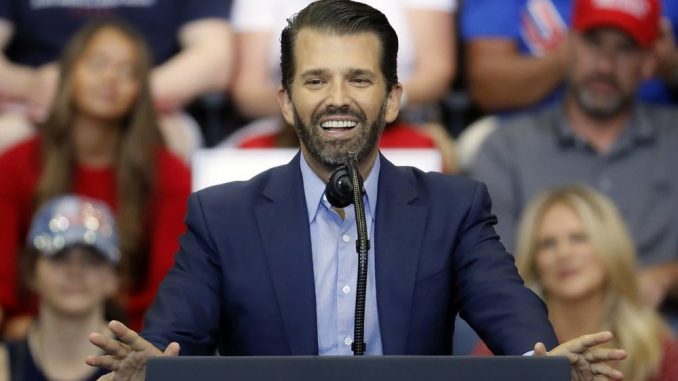 OAN Newsroom
UPDATED 4:02 PM PT – Saturday, July 17, 2021
Donald Trump Jr. challenged the White House's newest approach to work with social media on the crackdown of so-called disinformation. In a tweet on Friday, Trump questioned whether those who considered the Wuhan lab leak theory as plausible would regain access to their accounts in light of the White House's new social media ideals.
Facebook began reversing its censorship of the lab leak theory in early May after issuing temporary suspensions for those pushing the theory. Critics slammed Facebook for keeping in lockstep with the government in deciding what is and isn't "disinformation."
Question, under the White House's new proposed social media ideals will all those who though the Wuhan Lab Leak Theory was a very plausible explanation to the start of the pandemic get their accounts back and will those who chastised and censored them be thrown off all platforms?

— Donald Trump Jr. (@DonaldJTrumpJr) July 16, 2021
Trump's remarks came after the White House recently announced plans to work with Facebook to flag and censor social media posts deemed to be so-called disinformation about COVID-19. The Biden administration has recommended social media companies to reduce the number of shares a post with 'false' information is able to receive.
Trump went on to question whether consequences would be made for those who have chastised and censored individuals who considered the Wuhan lab leak theory as a plausible explanation.