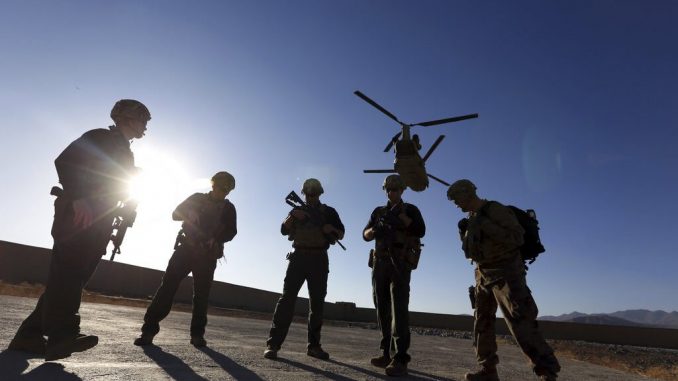 OAN Newsroom
UPDATED 6:30 AM PT – Thursday, July 15, 2021
Joe Biden's State Department is struggling to explain the relocation of Afghan interpreters and allies to other countries. During a press briefing Wednesday, department officials faced criticism for not doing enough to protect those who were helping U.S. troops.
The world will remember how the U.S. leaves Afghanistan. We must uphold our promise to our Afghan allies and #TakeThemToo. pic.twitter.com/2KtpUWHPHd

— Vets for American Ideals (@Vets4AmerIdeals) July 13, 2021
This comes as the Taliban continues to advance amid the pullout of U.S. troops, which critics have said may produce violence and chaos in the country.
"President Biden has emphasized this ever since he announced the military withdrawal, the U.S. is not abandoning Afghanistan," claimed State Department spokesperson Ned Price.
Biden's officials are reportedly planning to begin "evacuations" of Afghan allies later this month, but their fate remains unclear.
Happy Wednesday! ☀️ You know what that means: @POTUS, it's time to evacuate our #Afghan allies and #GetThemToGuam before it's too late. Our allies are running out of hope, and so are we. #EvacuateNow #TakeThemToo #EvacuateOurAllies #SaveOurAllies pic.twitter.com/Gy9vhK9Iz4

— Refugee Congress (@RefugeeCongress) July 14, 2021