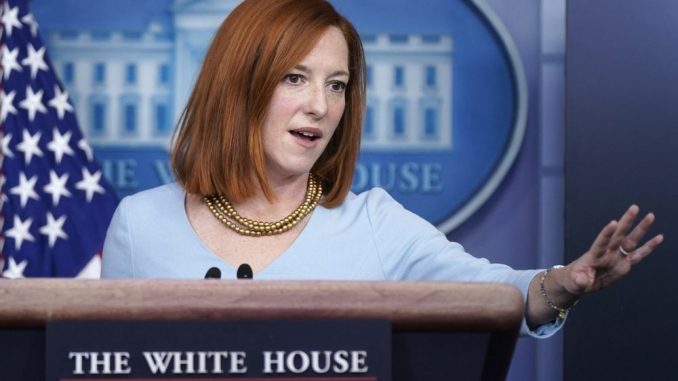 OAN Newsroom
UPDATED 6:40 PM PT – Friday, July 9, 2021
White House Press Secretary Jen Psaki has admitted Joe Biden supports school curriculum similar to critical race theory. When asked on Friday if Biden supported "anti-racism curriculum," Psaki said Biden was in favor of teaching kids the "dark side of American history."
Psaki added this should include slavery and systemic racism, which she claimed still affects many Americans.
"Well the President believes that in our history there are many dark moments and there is not just slavery and racism in our history," she explained. "There is systemic racism that is still impacting society today. He believes, as I believe as a parent of children, that kids should learn about our history."
Critical Race Theory is the governing ideology of the entire Biden Administration. By advocating for it, Democrats continue to fuel hatred and division across the country.

America must reject Critical Race Theory for a simple reason: state-sponsored racism is wrong—always.

— Kevin McCarthy (@GOPLeader) July 8, 2021
Psaki's refusal to address critical race theory head on comes as a recent YouGov poll shows 58 percent of people in America have an unfavorable view of CRT. Various Republican-led states such as Texas and Florida have banned CRT from classrooms.
Meanwhile, several GOP lawmakers are saying the best Republican strategy to win in 2022 is to come out strong against the racist curriculum.