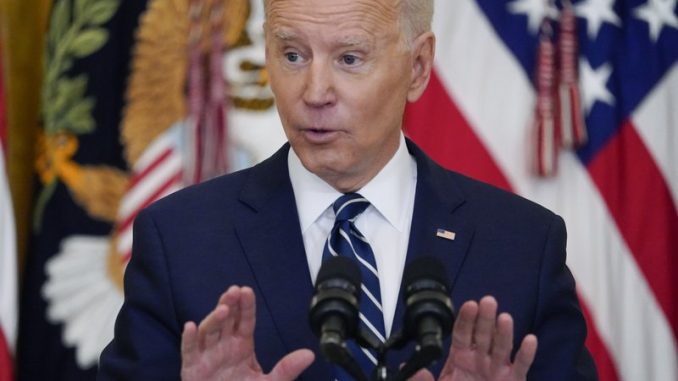 OAN Newsroom
UPDATED 8:15 PM PT – Tuesday, July 6, 2021
The Biden administration has threatened to send political operatives to the homes of people who refuse to take an experimental COVID-19 vaccine. On Tuesday, Biden announced his new initiatives to get people vaccinated, which include vaccine stations at gatherings such as sporting events and places of worship as well as door-to-door outreach programs to pressure individuals to get a vaccine.
Biden told reporters he believed mass vaccination would be the only way to stop the virus. He referred to his door-to-door initiative as a way to "help" people, but failed to take into account the possibility most people who wanted to receive the experimental vaccine already have.
"We need to go community-by-community, neighborhood-by-neighborhood, and often times door-to-door," he announced. "Literally knocking on doors to get help to the remaining people protected from the virus."
Sending Joe Biden's Gestapo door-to-door to check up on non-vaccinated Americans is really a recipe for disaster.

— Lavern Spicer (@lavern_spicer) July 6, 2021
In addition, White House Press Secretary Jen Psaki also threatened to send so-called outreach teams to people's homes and attempted to justify what some would call an invasion of privacy.
"The President outlined five areas his team is focused on to get more Americans vaccinated," she explained. "One, targeted community by community door-to-door outreach to get remaining Americans vaccinated by ensuring they have the information they need on how both safe and accessible the vaccine is."
Biden has failed to achieve his goal of vaccinating 70 percent of Americans by July 4 and currently just under 50 percent have been fully vaccinated.