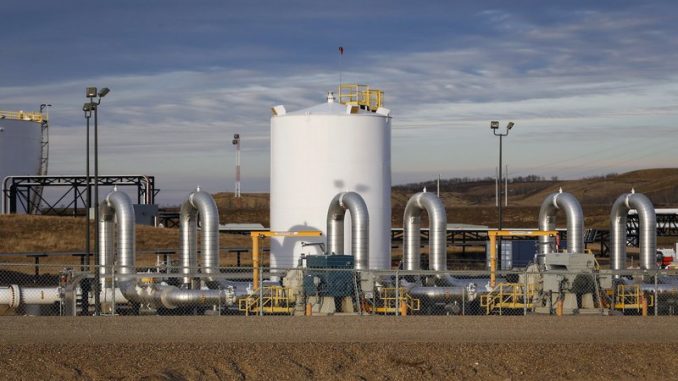 OAN Newsroom
UPDATED 1:00 PM PT – Monday, July 5, 2021
The company behind the Keystone XL pipeline made the announcement of suing Joe Biden for closing down the project. TC Energy filed a Notice of Intent with the U.S. State Department last week.
TC Energy is looking to recoup $15 billion in damages accrued since Biden cancelled construction on his first day in office. The energy company released a statement in June, which confirmed the termination of the pipeline project.
We value the strong relationships built through the development of this project. We remain grateful to the organizations that supported the project and would have shared in its benefits.#KeystoneXL #TCEnergy https://t.co/rvuNf5r2pv

— Keystone XL Pipeline (@KXLPipeline) June 9, 2021
TC Energy argued the Biden administration breached the North American Trade Agreement as well as the terms of the USMCA Deal signed by President Trump. Critics argue the Keystone XL termination could influence environmentalists to pressure Biden on revoking permits for various other pipeline projects.
The filing came just a day after a number of states, including California and Illinois, announced they would be raising their gas tax. As the current Notice of Intent is just a preliminary complaint, it does suggest further legal action will be taken.