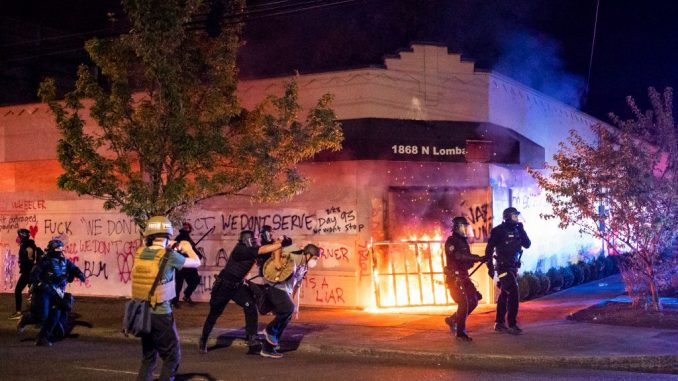 OAN Newsroom
UPDATED 7:38 PM PT – Sunday, June 27, 2021
A rising number of police officers are reportedly retiring or quitting their jobs amid elevated anti-police sentiment across the nation. According to data by The New York Times published this month, police retirements rose by 45 percent while resignations increased 18 percent between April of 2020 and April 2021.
The data was retrieved from almost 200 police departments and shows police officers quitting mainly in Democrat-controlled jurisdictions. This follows a year fraught with political violence and restrictions on the protections and budgets of police departments.
"The tremendous amount of stress that has been placed on our entire organization, certainly the members of ROT, is the result of some really difficult times that they went through in over 150 nights of sustained civil unrest in the last year," said Chris Davis, acting chief of the Portland Police Bureau.
Portland recently lost 50 officers to resignation when the specialized crowd control unit left en masse. Additionally, the Minneapolis Police Department is currently down 213 officers from last year.
Meanwhile, Asheville, North Carolina has released a list of crimes they will no longer be responding to due to staff shortages. The list includes theft and vehicle break-ins without suspect information, fraud scams and identity theft.
As a result of rising crime rates, places like New York City, which netted a loss of one thousand more officers in 2020 than it did in 2019, have made moves to refund the police. This would spark the return of half of the $400 million it cut last summer.