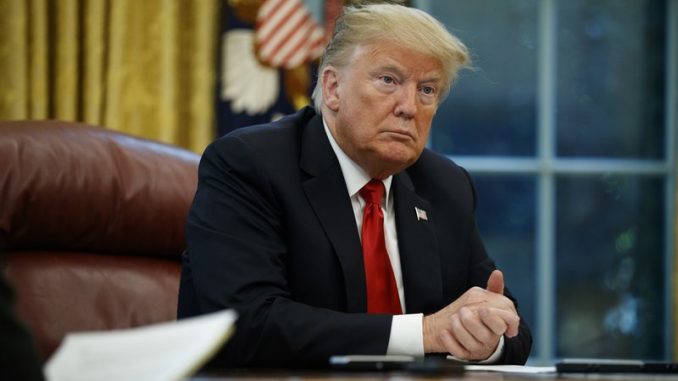 OAN Newsroom
UPDATED 4:10 PM PT – Tuesday, June 22, 2021
Attorney Boris Epshteyn said the U.S. Constitution does not prohibit President Trump from being reinstated as president in the coming months. In a recent interview,  Trump's former strategic adviser said it would not be impossible for the 45th president to return to the White House if election audits found that Joe Biden's victory was fraudulent.
However, left-wing media outlets have claimed Trump's reinstatement was out of question simply because it has never happened before. Epshteyn described the Constitution as a "negative rights document" and argued because the document doesn't prohibit the decertification of an election, Trump's reinstatement would be legally possible.
NEW from Donald J. Trump 🔥

"This means we (you!) won the Presidential Election in Georgia. But don't fret, much other information will soon be revealed about Georgia—and other States as well. It is coming out FAST and FURIOUS. The 2020 Presidential Election was rigged!" pic.twitter.com/bcuw26oKpo

— Liz Harrington (@realLizUSA) June 22, 2021
"The Constitution doesn't speak to our ability or right to drive a car. It doesn't say anything about us going to the beach, but we can still go to the beach," Epshteyn explained. "The rights and statements, as well as processes, not laid out in the Constitution are assumed actually to be Constitutional."
Epshteyn went on to say the 12th Amendment and Article II suggest individual states have the right to decertify an election, potentially changing their outcomes and the issue will likely land in the Supreme Court.