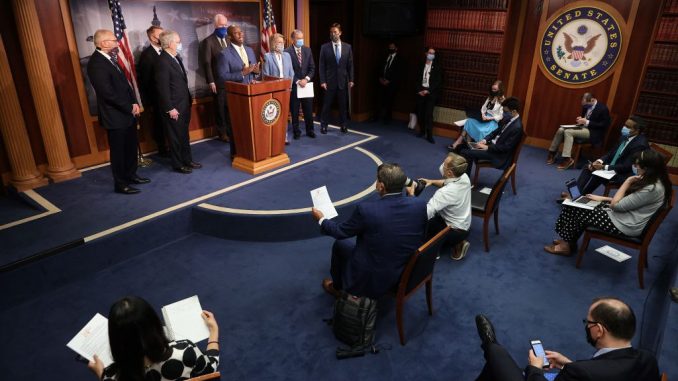 OAN Newsroom
UPDATED 1:50 PM PT – Sunday, June 6, 2021
Republicans on Capitol Hill are looking to July as an informal deadline for a police reform agreement to be made. May 25 has come and gone without a compromise and now Sens. Tim Scott (R-S.C.) and Lindsey Graham (R-S.C.) both see the end of June as the new timeline.
The debate has reached a stalemate on the key issue of qualified immunity, which many Democrats oppose. However, Republicans are hoping to reach a compromise that will still protect America's law enforcement officers from frivolous litigation.
Graham suggested police departments should be subject to liability for incidents that result in death or serious bodily injury instead of going after officers directly. This move would keep legal protections in place for front-line officers.
Scott agreed stating, "one thing that will bring about change in policing is when departments have more liability for the misconduct of officers. I think having some skin in the game will drive better policing." He mentioned that they are trying to find that "sweet spot".
Graham hopes to make police departments responsible for their officers' conduct, while protecting individual officers from getting sued for their actions.
It appears likely that should lawmakers on Capitol Hill fail to reach an agreement by July, the conversation could be put on the backburner until after the 2022 midterm elections.