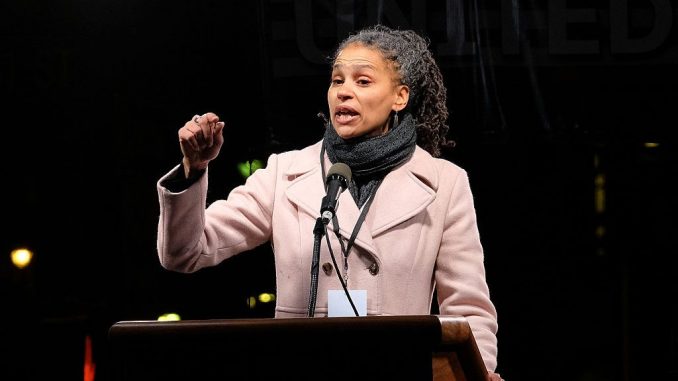 OAN Newsroom
UPDATED 1:18 PM PT – Thursday, June 3, 2021
New York Police Department union leaders and cops on Tuesday slammed Democratic mayoral hopeful Maya Wiley as "out of touch" and "dividing the city" with her new campaign ad. The ad claimed the department doesn't value the lives of New Yorkers. In the video, the former MSNBC contributor and former consultant to Mayor Bill De Blasio, vowed to "transform the police".
"I'll transform the police and keep us safe. As mayor, I'll be in charge and I'll get it done because it is time the NYPD sees us as people who deserve to breathe," said Wiley. Wiley then tried to suggest the NYPD participated in police brutality against peaceful protesters and that the city's leaders let it happen.
It is time the NYPD sees us as people who deserve to breathe. Watch my latest ad. pic.twitter.com/ItkZXV1otT

— Maya Wiley (@mayawiley) June 1, 2021
Leaders for several police unions in the city blasted Wiley, saying she should focus on putting felons away and not on attacking law enforcement. They added that the protests would have been much worse if the police were not there.
President of the Sergeants Benevolent Association union, Ed Mullins, said it was her anti-police stance that placed her fifth in a poll out of eight Democratic candidates heading into this month's primary. Mullins mentioned that Wiley should focus on handcuffing felons, not the city's Finest.