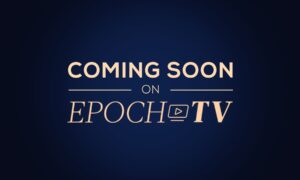 [Premiering 6pm ET] Left Silence on Antisemitism; Vaccines vs. Natural Immunity; Memorial Day Inspiration
Antisemitic attacks are on the rise—it's happening online and on the streets, in America and around the world. But what you don't see is a lot of pushback. Podcast host Charles Mizrahi questions why the progressive left is not outraged by all the displays of prejudice.
Why did Facebook take down the page for the Jerusalem Prayer Team, a popular pro-Israel Christian group. The group's founder Mike Evans tells us what happened.
In our first America Q&A we ask for people's top tips for a happy marriage.
Vaccine passports—we hear about them almost constantly, but not about natural immunity. For people who've recovered from Covid, is it necessary to get a jab? Dr. Teryn Clarke has answers.
On this Memorial Day weekend, America Q&A asks why it's important to remember.
Next, honoring the Seminole Indian Scouts who served with the cavalry in Texas 150 years ago. Lee Roy Young's great-great-grandfather was one of them and won a congressional Medal of Honor.
Finally, we'll hear a new anthem written just for veterans , by Takosha M. Swan. Her mission is to help lift the spirits of vets during difficult times…times like Memorial Day weekend.