In her debut cookbook, "Aegean," Marianna Leivaditaki shares recipes, stories, and inspiration from her home island
Author and poet Mary Ann Evens, under the pen name George Eliot, once wrote, "We could never have loved the earth so well if we had had no childhood in it."
For chef and cookbook author Marianna Leivaditaki, the love she developed for the food of her culture as a child set the stage for who she became as an adult.
Ask Leivaditaki about her childhood in Chania on the Greek island of Crete, and she'll paint a world of edible gardens and olive groves, of homemade cheese and wine, of running around the beach all day and fishing with whole anchovies as bait in the moonlight. It's a world where family dinners could stretch to include 30 people, and food was never merely a biological need, but also a social one.
This is the world Leivaditaki shares in her debut cookbook, "Aegean: Recipes from the Mountains to the Sea."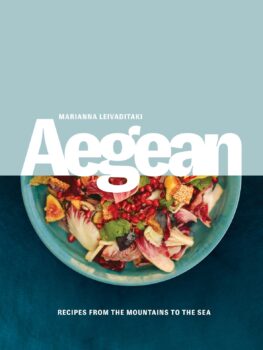 Born in Crete, now head chef of the well-known London restaurant Morito, Leivaditaki referred to the cookbook as above all, a journal. "It's very personal, because it goes back into my growing up years," she said.
Alongside recipes for fresh Mediterranean dishes that showcase the natural abundance of her home island, Leivaditaki weaves in the stories and traditions from her childhood that secured her love of good food. As a reader, I felt many times like she was right there in the kitchen with me, showing me how to grill a squid or prepare an octopus (in her childhood, they hung it on a clothesline to dry). I wanted to follow her, from her family taverna to the local market, to her dad's fishing boat and the sea. Leivaditaki, through words and recipes, introduced me to a land I had never seen.
"It's a gift, to put your stories on paper," she said. "My family stories are not necessarily unique from [those of] other children growing up in Crete, but these are the experiences that shaped my career path. To me, they are the most pleasurable feelings—of warmth, love, creation."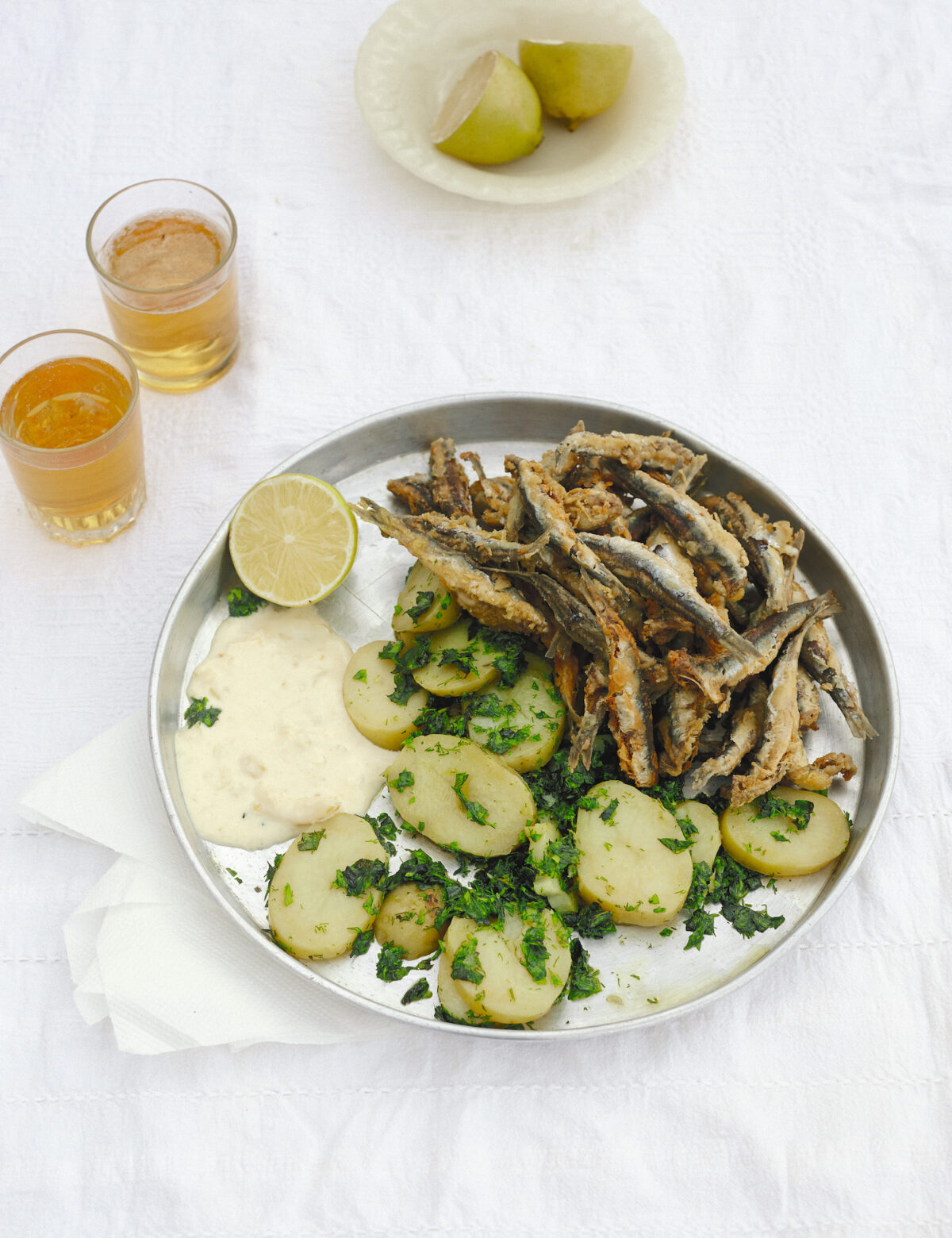 Early Foundations
Leivaditaki's dad was a fisherman, and her mother ran the family restaurant on the water. From an early age, Leivaditaki and her siblings helped at the restaurant, waiting tables, gutting fish, and peeling vegetables.
Below Leivaditaki's family flat lived Theia Koula, a family friend who became like an aunt to Leivaditaki. Her home was surrounded by pomegranate trees, olive groves, artichoke plants, beehives, chickens, goats, and rabbits. She and her husband made everything from scratch: cheese, milk, wine.
"She was definitely the one who got me into everything about food," said Leivaditaki. "Because my parents were really busy, fishing and with the restaurant, I had a lot of time to be downstairs to Theia Koula's kitchen. I would drink Greek coffee in the morning, with biscuits."
So many gastronomically interesting things were happening at Theia Koula's house, and Leivaditaki was brought into it all. After their morning coffee together, they would check on the chickens and take care of other animals on the farm, and harvest vegetables in the field. What stands out the most in Leivaditaki's memory is the tomatoes.
"Her tomatoes were just insane," she recalled. "They were the ugliest tomatoes anyone had ever seen—bumpy, misshapen. But you would enter the field and just be hit by [their] sweet smell. She would be really careful which ones to pick—only the ones that were super ripe."
"The whole square smelled of her tomatoes. I haven't smelled tomatoes like that in years."
Then they would go back to the house, sit around Theia Koula's massive wooden table, and stuff vegetables, make a rabbit stew, or toss together a salad for lunch.
Leivaditaki's experience with Theia Koula represents so much of what the food culture in Crete is truly about: community.
"Food is not just a biological need," she said. "This is the time to chat, to spend time with friends and family, to bring up issues—and it all happens around the table. Meal time is all about food—but not as in a human need. It's about sharing food and spending time together."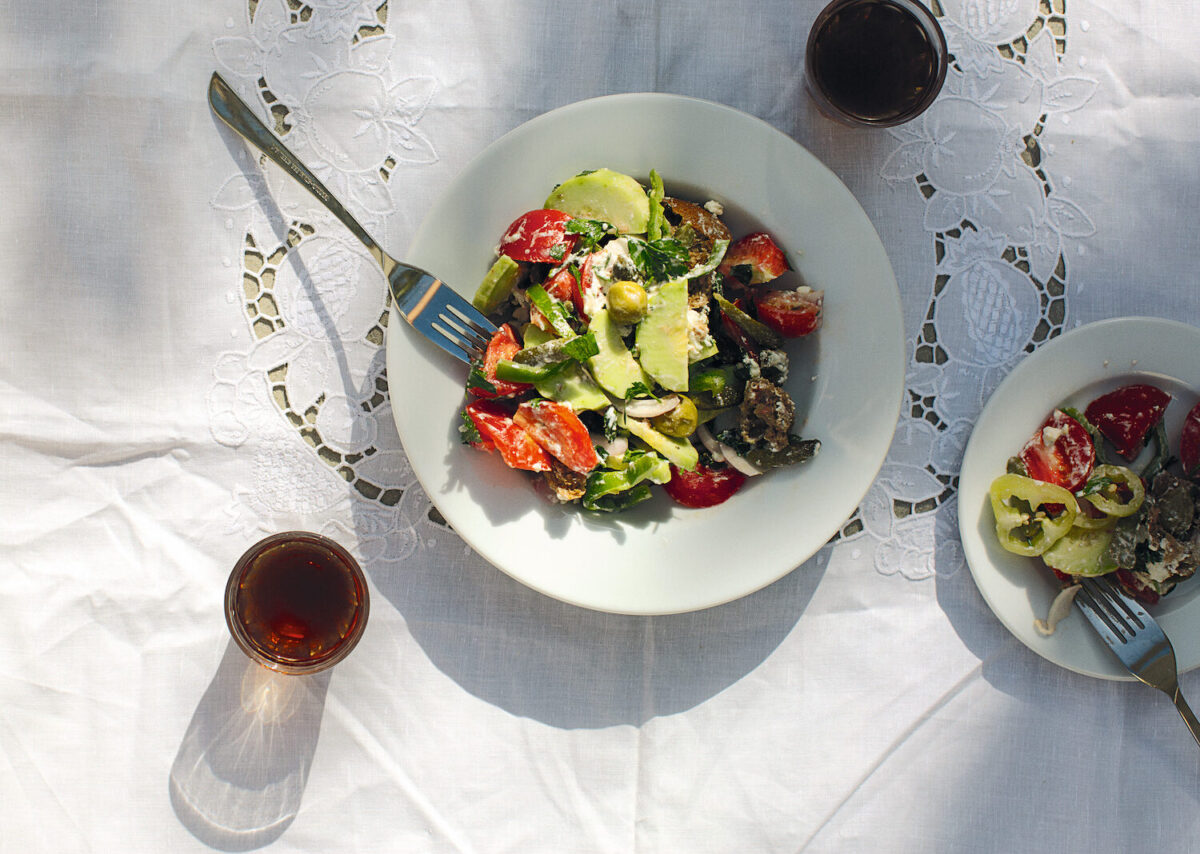 Finding Community Far From Home
As Leivaditaki grew, Crete began to feel small and boring. She needed to get off the island, so she left the beaches of Greece behind for university in Canterbury, England. When she arrived, she was shocked: "first, because I was entirely lonely, and then, because I just couldn't understand what people ate," she said.
Her housemates ate a typical college diet of pasta with tomato sauce from a tin. "I didn't know you could make pasta and put it in a tin, and have it last for two years."
She noticed that in England, eating together didn't hold the same weight and importance as it did in Crete. Most of her friends ate alone, in their rooms. Homesick for her culture, Leivaditaki began inviting friends to share meals with her.
She cooked every day, and when she finally moved into her first house after university halls, she created an open door policy, where friends knew they were always welcome for dinner. Slowly, she created a culture amongst her friend group where eating good food together became a part of life. And there was no tinned pasta involved: "England has amazing food; you just have to know where to find it."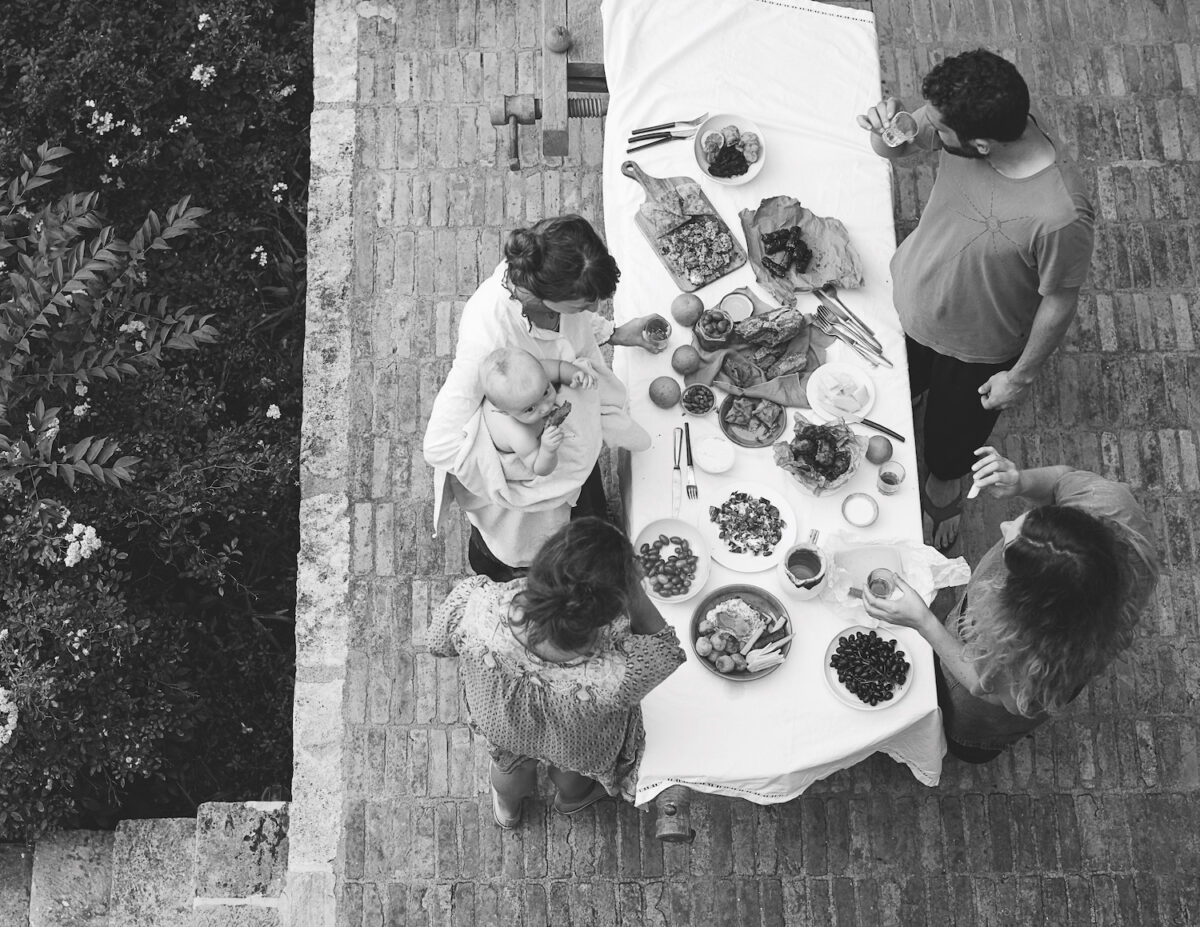 Homecoming
Around this time, Leivaditaki began having doubts about her field of study, forensic psychology. She went traveling to clear her head, touring France and Spain on a bicycle.
While on the road, food, and the cooking of it, became a central theme of her life. At the end of that trip, Leivaditaki looked at the way she'd built her trip around the food. "I thought, this is it. I really need to investigate this more."
Looking back over her years in England, she realized that cooking food and sharing it with others had become the central theme of her life. Deciding to explore that passion more, she returned to her family restaurant on Crete and took over the kitchen.
In her two years there, Leivaditaki realized how much joy cooking the foods of her childhood provided her. She fell in love with her island again: with its fresh, abundant food from the land and sea. Cooking, not psychology, was what Leivaditaki was made for. Giving people pleasure through food was her life's passion.
Inspiration From Afar
With this newfound clarity, Leivaditaki returned to England, this time with the intent of working in a restaurant. She wanted to learn how to cook a range of food well. Beginning as a waitress, she worked her way up to become the head chef of Morito, where she continues to honor her heritage and build community through her food. She brings in traditional ingredients and recipes from her upbringing in Crete: grilled rabbit with romesco; cuttlefish, chickpea, and green pepper stew; and organic Cretan sausages.
With "Aegean," Leivaditaki extends an invitation to readers far from London or Crete. The book is divided into three main sections: sea, land, and mountains, with seasonal recipes such as whole charcoal-grilled fish, summer salad with Cretan goat cheese and barley rusks, and fried rabbit with rosemary and vinegar. A final section, "For After," includes such treats as semolina cake and loukoumades, traditional Greek doughnuts drenched in honey.
Leivaditaki is passionate about bringing people into the kitchen, encouraging readers to try the recipes for themselves. While some may first appear daunting for home cooks unfamiliar with octopus, mullet, or rabbit, they are so well explained and so deliciously photographed that one could feel brave enough to attempt them. More familiar dishes are in there, too. Reading the recipe for tomato and oregano fritters with whipped feta, I could almost smell Theia Koula's tomatoes.
"What I'd like this book to be is inspirational," Leivaditaki said. "You are allowed, as a reader in your own kitchen, to be and to explore."
RECIPE: Fried Anchovies With Potatoes, Chopped Herbs, and Lemon Mayonnaise
RECIPE: Zucchini and Feta Fritters
RECIPE: Cretan Summer Salad With Fresh Cheese and Traditional Rusks
Rachael Dymski is an author, florist, and mom to two little girls. She is currently writing a novel about the German occupation of the Channel Islands and blogs on her website, RachaelDymski.com