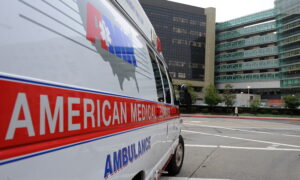 By Brandon Sapienza
From New York Daily News
Mark York, who was best known for his role as Billy Merchant in seasons one and two of "The Office," has died following an illness, according to TMZ. He was 55.
York died last week at Miami Valley Hospital in Ohio. The cause of death has not been confirmed.
The Ohio-born actor headed to California where he found himself playing small TV roles on popular shows such as "CSI: New York" and "Fighting Words." However, his most famous work came on the hit show "The Office."
Since 1988, Merchant has used a wheelchair as he was a paraplegic. He did not act for many years and had been working as an inventor, acquiring two patents for his inventions.
York is survived by his parents, and brother.
©2021 New York Daily News. Visit at nydailynews.com. Distributed by Tribune Content Agency, LLC.