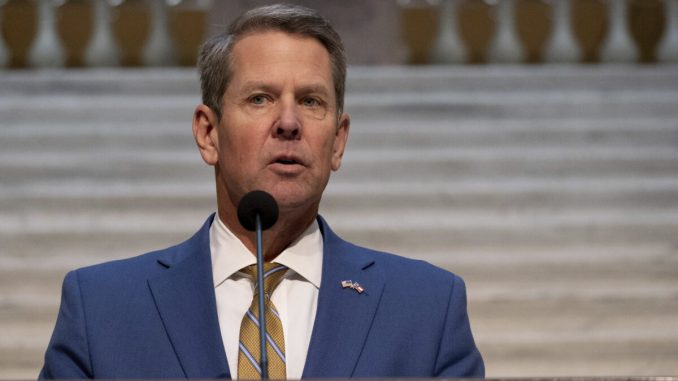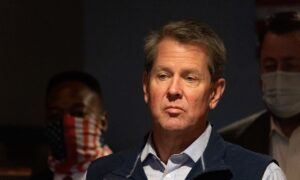 Georgia Gov. Brian Kemp issued an executive order Tuesday that bans state agencies, state service providers and state properties from requiring Georgians to prove they have received the COVID-19 vaccine.
The Republican governor's "Prohibition of COVID-19 Vaccine Passports" order also states that a vaccine passport will not be required for entry into the state, and that state immunization records can't be shared with any public or private company for the purposing of creating such a program.
"Today's executive order makes clear that vaccine passports will not be utilized in state government," Kemp said in a statement. "While I continue to urge all Georgians to get vaccinated so we continue our momentum in putting the COVID-19 pandemic in the rearview, vaccination is a personal decision between each citizen and a medical professional—not state government."
According to data from the Centers for Disease Control and Prevention, Georgia ranks eighth-lowest nationwide in terms of COVID-19 vaccination rates for people aged 12 and above. Kemp on March 25 made eligible all Georgians 16 and older for COVID-19 vaccination.
Other states to prohibit COVID-19 vaccine passports in recent days include Iowa and Alabama. Iowa Gov. Kim Reynolds signed House File 889 into law on May 20, while Alabama Gov. Kay Ivey signed Senate Bill 267 (pdf) into law on May 24.
Governors from Texas, Idaho, Arizona, South Dakota, Montana, South Carolina, and Wyoming have also issued executive orders to ban COVID-19 vaccine passports, while Utah, Arkansas, and North Dakota have passed bills into law to deal with the issue.
Florida Gov. Ron DeSantis first issued an executive order in early April and then signed a bill into law in May to ban vaccine passports.
Vaccine passport systems have come under fire recently for concerns over data security, individual freedoms, health care privacy, and dividing society into classes.
On May 17, the White House insisted that it won't back or implement a COVID-19 vaccine passport system, and that the decision will be ultimately left to businesses.
"It has not changed our view that the federal government will not be playing that role," White House Press Secretary Jen Psaki said in response to a question about the matter last week. "The private sector may, and it may prompt the private sector moving forward on actions, which is where we think it is appropriately situated."
Jack Phillips contributed to this report.