Doctors and nurses are banding together to rally in front of Perth Children's Hospital in Western Australia (WA) following the tragic death of a 7-year-old girl on Easter Saturday.
Aishwarya Aswath died at the hospital after waiting close to two hours to receive treatment, sparking outrage over the hospital's failure to timely administer treatment for the ill patient.
Aishwarya's father, Chavittupara Aswath, had said that while waiting, the staff had seemingly not expressed concern towards the ill patient.
"I think some of the staff were ignoring us… they didn't even pass on the message to their superiors so they could decide," he said.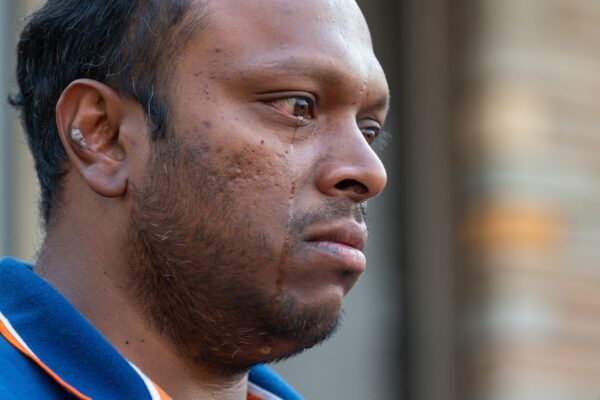 Unions have called for the rally in hopes of tackling "systemic problems" in hospital care, understaffing in particular, amid a stoush with the Western Australian Labor Government.
WA's Child and Adolescent Health Service (CAHC) had referred the two nurses involved to the Australian Health Practitioner Regulation Agency for review following a report into the death of Aishwarya Aswath.
The decision angered the Australian Medical Association (AMA) and the Australian Nursing Federation (ANF), prompting the AMA to retaliate by reporting both the hospital's chief executive, Aresh Anwar, and WA health department director-general David Russell-Weisz.
"We don't shy away that there could have been problems at all levels," AMA State President Andrew Miller told reporters on Sunday.
"But what we don't want to see is the powerless junior staff being the only ones who are looked at closely, particularly by their professional regulator."
The report found a few missed opportunities by nurses but that the overall staff-to-patient ratio was adequate.
ANF State Secretary Mark Olsen disagrees, suggesting that hospitals being short on staff was an ongoing trend with nurses raising concerns as far as back as December.
"They said to the hospital executives, this is going to take a catastrophic event before you do something about it, and when that catastrophic event occurs, you're going to throw the nurses under the bus; they are going to be your scapegoats," Olsen told 6PR.
"If you don't have enough staff, then, of course, you are not going to be able to do the checks you would normally perform," he added.
Both the AMA and the ANF accused Health Minister Roger Cook of inaction and of not addressing previous concerns raised with the government.
However, Premier Mark McGowan defended Cook, revealing that an extra doctor was present on the day.
"In effect, it was a very high staffing to patient ratio at that point in time," he said.
"Ordinarily, on a Saturday night, there are 12 doctors on duty after 6 o'clock; on this night, there were 13 on duty."
The girl's parents had reportedly pleaded for doctors to take a look after her eyes went cloudy and hands became cold. Aishwarya died of sepsis a few hours after she was seen by doctors.
Following the ordeal, Cook apologised sincerely in parliament to the grieving family.
"I wish to apologise unreservedly for this failure and for the heartbreak and devastation Aishwarya's death has caused her family and her community," he said.
"On behalf of the McGowan Government, Child and Adolescent Health Services, and all the health community, I say to Aishwarya's family — I am sorry."
AAP contributed to this report.