Sydney cemeteries will be undergoing a major management overhaul by the New South Wales (NSW) government much to the disapproval of religious leaders.
Five cemetery operators on Crown lands—four government and one catholic—will be consolidated into a single operating entity, OneCrown, following a recommendation by an independent review that warned Crown cemeteries would soon run out of burial space.
A spokesman for the Catholic Archdiocese of Sydney told The Epoch Times that they were puzzled as to why NSW Property Minister Melinda Pavey seemed to have "turned against" the church.
"After suggesting we would be able to play a major role in the future, she has stopped our construction of two much-needed cemeteries for which we've gained hard-fought approvals," the spokesman said, referring to the halted construction work at Macarthur Memorial Park, a new cemetery with a total of 136,000 planned burial plots.
He said their mission, which has continued for over 150 years, was to bury the dead in a dignified way while keeping with the cultures of different faiths.
"The State Government was reminded of this at several meetings with our Archbishop, who was assured that our work would continue to be appreciated," the spokesman said. "Leaders of other faiths also requested we continue in that not-for-profit role and have said so to the Premier."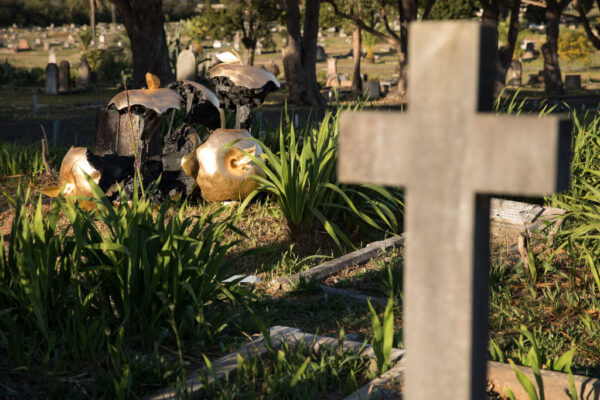 The 11th Hour: Solving Sydney's Cemetery Crisis report (pdf) from the review found that some operators were facing financial problems and that by merging them into one, it would reduce existing inefficiencies by around 30 percent.
"Significantly, by 2038 it will have generated excess capital of approximately $600 million," the report said. "Over time, it will potentially develop into a multi-billion dollar asset for the state."
It also found that Sydney was running out of space for burial grounds and would soon be unable to meet burial demand if new cemetery land is not purchased and developed.
Eastern Suburbs Memorial Park (ESMP) is estimated to exhaust its burial space by at least 2023. Southern Metropolitan Cemeteries NSW Chief Executive Isabelle Meyer, the operator of ESMP, said they were considering the option of reusing land.
"While the law allows it in NSW, it's not very common and what we're saying is that a potential solution to the lack of burial space, particularly in inner Sydney, might be to look at options for limited tenure and reusing gravesites," Meyer told Yahoo News Australia. "If the community aren't accepting of it, then we're not going to proceed, but if people express interest, we would probably set up dedicated areas at both of our cemeteries."