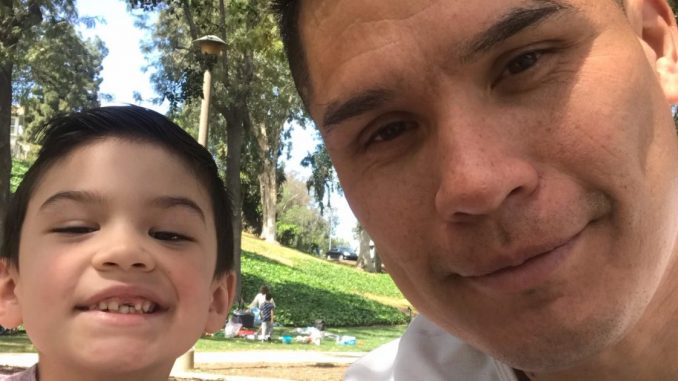 OAN Newsroom
UPDATED 10:30 AM PT – Monday, May 24, 2021
A 6-year-old boy, Aiden Leos, was shot during a road rage incident on a Southern California freeway. The shooting happened Friday morning as the boy's mother, Joanna Cloonan, was driving him to school on a major freeway in the city of Orange.
According to the California Highway Patrol (CHP), the driver pulled up behind the mother's vehicle as she switched lanes. The shooter opened fire from behind and a bullet went through the car trunk, striking the little boy as he sat in his booster seat.
Alexis Cloonan, Aiden's half-sister, reportedly spoke of the boy's sweet and loving nature as she shared details of the incident on Friday.
The family of a 6-year-old boy, who lost his life to an apparent road rage attack, is pleading for anyone with any information on the shooting to come forward. Aiden Leos was sitting in the backseat of his mother's car when the fatal shooting occurred🙏🏽pic.twitter.com/48UZHQjokq

— Power 106 (@Power106LA) May 22, 2021
The CHP reported this shooting is not related to the string of BB gun shootings on freeways throughout Southern California. Authorities are currently in search for the suspect.
A GoFundMe has been created by the family to help with funeral and memorial costs.